Another sex scandal at the court of Elizabeth II
MADRID
Updated:
save

His face is very unfamiliar to the press. In Spain, we had hardly heard of him. Until today, he stars in a major scandal willing to tarnish the prestige and image of a Royal Family cornered by other controversies. Simon Bowes-Lyon, 34, the current Earl of Strathmore and Kinghorne, faces prison for a violent sexual assault. Simon is a relative of Queen Elizabeth II; his father was the great-nephew of the Queen Mother.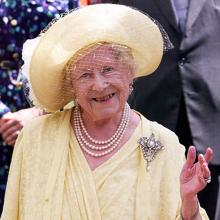 The aristocrat broke into a guest's bedroom 28-year-old while he slept, during a ceremony at Glamis Castle, in eastern Scotland, the childhood home of the Queen Mother. He repeatedly grabbed his victim and told her that he wanted to have an affair with her, during an assault that lasted more than 20 minutes. It is said that he tried to lift her nightgown, pushed her against a wall, and touched her. Previously, he had ingested large doses of alcohol.
When she rejected his advances, he insulted her by calling her a "Rude, bad, bad and horrible person" and told him that he couldn't tell him what to do in his own home. The victim eventually managed to get him out of the room and sent messages asking for help from other guests, although he returned and tried to enter the room again.
Bowes-Lyon yesterday admitted a charge of sexually assaulting the woman at Dundee Crown Court. He faces up to five years in jail for the crime. The aristocrat received bail yesterday and was included in the sex offenders registry, since his sentence was postponed pending other reports.
The defendant's attorney, John Scott QC, said his client "is really sorry for what he accepts was shameful conduct. Alcohol is no excuse.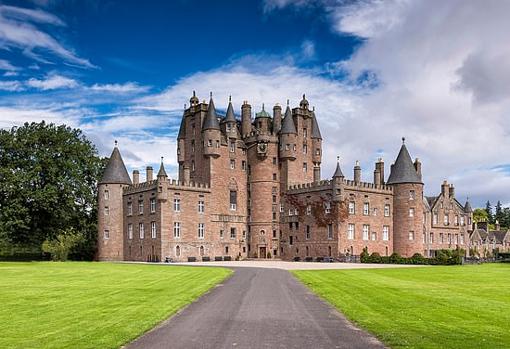 The British newspapers have pulled the newspaper library to rescue the image of Bowes-Lyon, aged 15, walking behind Prince William, in the funeral procession of the Queen Mother.
Your family roots
Simon is the eldest son of Michael "Mikey" Bowes-Lyon, 18th Earl of Strathmore and Kinghorn, and Isabel Weatherall. His parents divorced in 2004 and he succeeded his father in 2016. His family owns Glamis Castle and inherited a portion of his father's £ 40 million inheritance.
His problems with justice go back in time. In June 2020, Durham police contacted the earl amid accusations that he had bypassed health measures against Covid to take a trip. In 2010, he was banned from driving for nine months after he was recorded driving his motorcycle at 100 miles per hour in a stretch of 60.
The aristocrat has a circle of well-known friends like "Made In Chelsea" TV stars Hugo Taylor and Oliver Proudlock, Bryan Ferry's son Otis, and model and socialite Poppy Delevingne.
See them
comments