Attractive children's and youth readings for this summer
Updated:
Keep

Summer is a very suitable time to encourage reading habits in the little ones, but also for teenagers to enjoy the books that they have not been able to read during the school year. Here is a short list of readings that will surely hook you this summer:
For children from 0 to 5 years old
Abezooocéano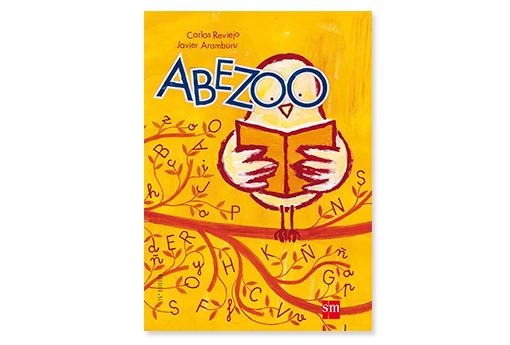 Author: Carlos Reviejo. Illustrator: Javier Aramburu. 72 pages. € 16. Between 3 and 5 years.
It consists of 29 poems of marine animals with which children will discover the world of letters and become familiar with poetry. The book combines three universes linked in the first learnings: the taste and interest in animals, the musicality and emotion of poetry and the motivation for learning letters. A beautiful alphabet with poems of marine animals by the same author and illustrator Abezoo.
Everyone in the bathtub!
Author: Rebecca Schmalz. Ilustrador: Natascha Rosenberg
8 pages. € 9.95. Up to 2 years. A fun book with an animal rhyming story for the baby to have fun at bath time. Duck, puppies, rabbit and elephant like to bathe very much. It does not contain phthalates or toxic inks.
The secret room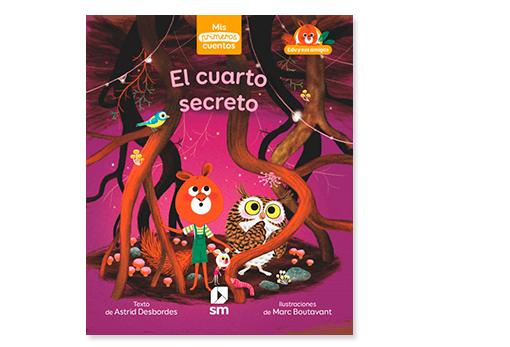 Author: Astrid Desbordes. Illustrations by Marc Boutavant.
32 pages. € 8. Between 3 and 5 years. An illustrated story for pre-readers and early readers to discover the importance of what is not visible to the eye. While sweeping the chestnut tree, the squirrel Edu discovers access to a secret chamber located underground. Soon, Edu realizes that the chestnut tree is still standing thanks to her.
For children from 6 to 12 years old
A forest in the air – SM El Barco de Vapor Award 2021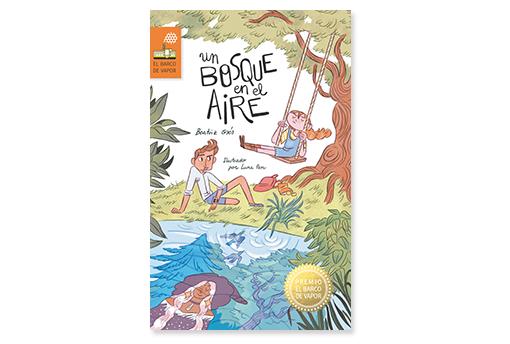 Author: Beatriz Osés. Illustrations by Luna Pan. Paperback: 168 p. – € 8.50. / Hardcover: 152 pages. – € 12.50. Between 8 and 12 years old.
Borja lives in the city with his father, Martín. When his father's businesses start to go bad, his grandfather offers them his living inheritance in exchange for reforesting a piece of land with 10,000 trees. Here begins a survival adventure: learn to plant and distinguish different trees, and discover the stories of the diverse inhabitants of the village. In this apprenticeship, father and son will bond with their grandfather and discover the magic of nature. Interview with the author.
What a kid!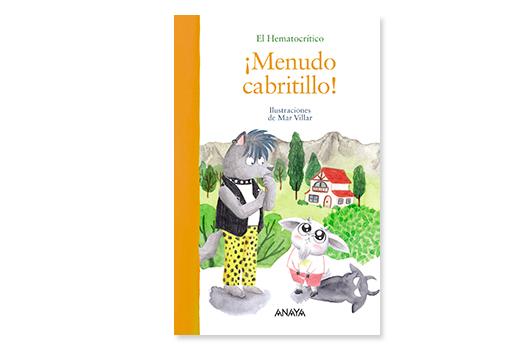 The Big Bad Wolf is a respectable and responsible citizen who takes care of his nephew and runs a tailor shop. That is now, because before the Wolf was not like that. I was not happy. It was just fierce. The forest dwellers feared him because he was a brown beast that ate whatever it found in its path. Until one day a little kid confronted him with his wits.
Illustrator: Mar Villar. € 12.95 / 72 pages. ISBN: 978-84-698-8597-0 (From 6 years old)
Detective owl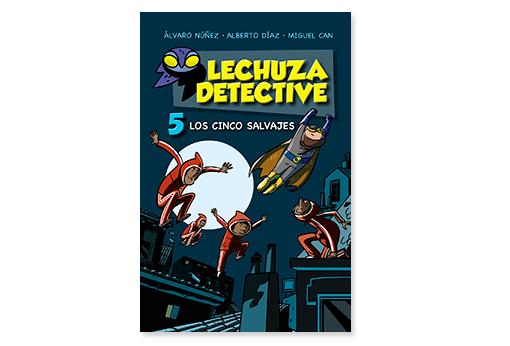 In this fifth adventure, Lechuza Detective faces the most dangerous case of his career.
There is nothing more annoying than an unexpected visit. When grandfather's mysterious friends took up residence in Grandma Violeta's greenhouse, the box of thunder was opened. Parkour jumps, bomb-proof friendship, a spectacular robbery, unexplained disappearances, exotic expeditions and secrets well kept for centuries in a gripping quest for survival filled with intrigue and excitement. An adventure that will test the reader's nerves and the superpowers of Detective Owl like never seen before.
Authors: Miguel Can, Alberto Díaz and Álvaro Núñez. ISBN: 978-84-698-8614-4 / € 11.95 / 192 pages (From 8 years old). Anaya.
The Weight Hunters 3. The Two-Tailed Scorpion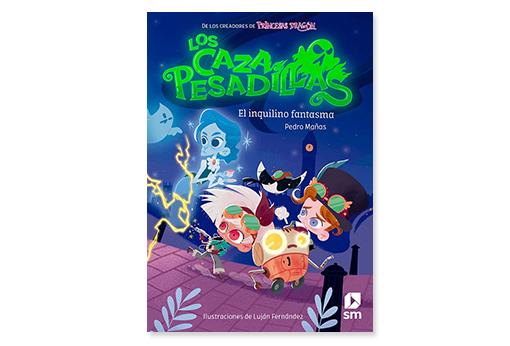 Author: Pedro Mañas. Illustrator: Luján Fernández. 96 pages. € 10.95. D 6 to 9 years. YE.
The third adventure of The Nightmare Cazars. A strange phenomenon is happening in the city of London: children, elephants … and even robots! They have all suddenly aged. Piper, Max, Erika and Morty start investigating, but … Watch out, two mummies are on the loose!
Dan Disel 2. The Power of Kahn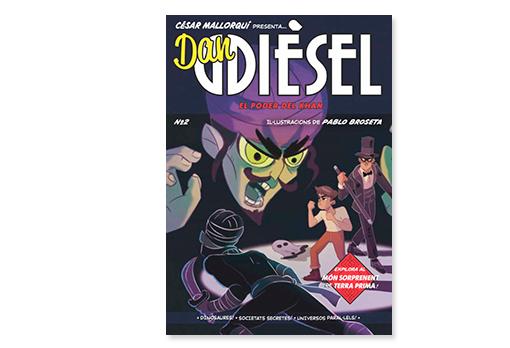 Author: César Mallorquí. Illustrator: Pablo Broseta. 200 pages. € 12.95. Between 10 and 12 years. YE.
Several months have passed since his father's death. Now Daniel lives in Terra Prima with his uncle Marc, the secret agent Lizard, and is learning martial arts with his friend Gabriela. In addition, as a cadet of the Sentinel Society, the boy will have to accompany his tutor on a mission in Gondwana … But Daniel has not yet mastered his power, and the evil Khan is still on the prowl in search of a terrible weapon …
Escape Books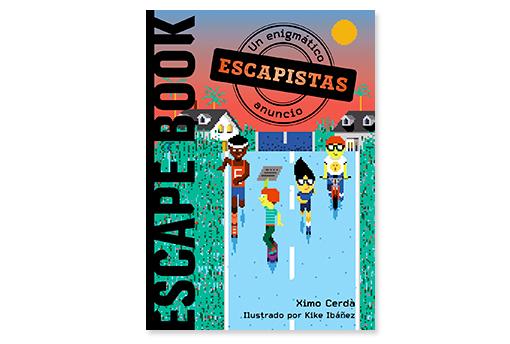 With the Escape Books books you will have to solve different enigmas in order to continue the story. And, for this, you must put all your skills to the test. This book should not be read sequentially from the first to the last page. If you proceed in that way, the story will not make any sense, since the chapters that compose it have been deliberately messed up so that you participate actively in the story.
Author: Ximo Cerdá / Illustrator: Kike Ibáñez. € 14/280 pages (From 10 years old)
Ready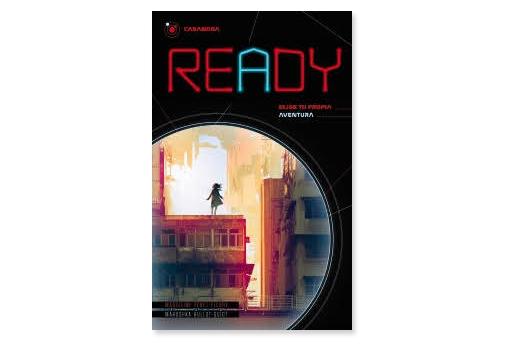 Choose your own adventure and become the protagonist of the story and be careful! Make the right decisions or your life could be in danger … Each book, 44 possibilities. Author: Madeleine Féret-Fleury Marushka Hullot-Guiot. € 12.95 (From 12 years old).
Juvenile reading (from 13 years old)
Nobody's Chest – SM Wide Angle Award 2021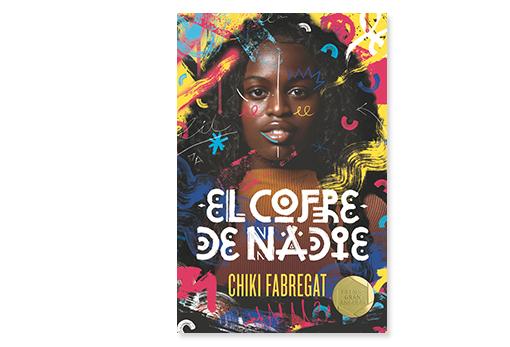 Author: Chiki Fabregat. Illustrations: Julián Muñoz.
136 pages. € 11.95. From 13 to 17 years old.
Nobody's chest, winner of the last SM Gran Angular Award, is a compelling story, a "page-turn" that, with a terse and simple style, tells a fascinating story of intrigue and search for one's own identity. And all this, touching in a very natural and fresh way several topics that are fully current: love relationships of all kinds among young people, the danger of possessive and toxic relationships, the influence of social networks, adaptation to new ones. Types of family…
The Legend of the Cyclops 1. The gift of Ariadne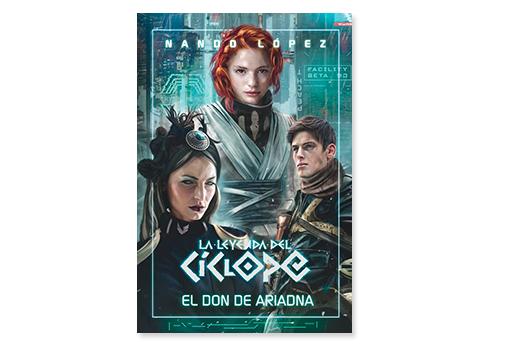 Author: Nando López. Illustrator: David Benzal.
200 pages. € 11.95. Between 12 and 17 years old. YE.
First volume of a science fiction and mythology trilogy that takes place in Ypsilon, where Ariadna lives, who has been trained to fulfill an enigmatic prophecy. When she and her parents are arrested by cyborgs in government service, she must put her gift to the test to save her parents. A story to know Ypsilon: a world full of cyborgs, myths, magic and action.
Three top hats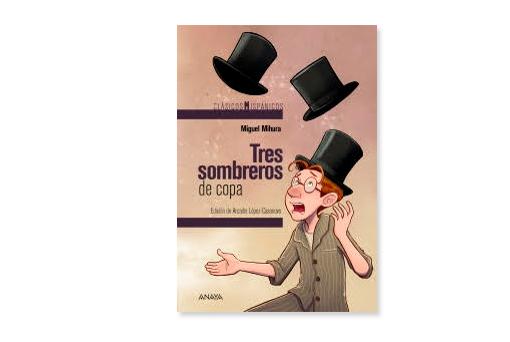 From 14 years old. Author: Miguel Mihura. Illustrator: Xavier Bonet
An essential work of Spanish theater in a special edition with explanatory and vocabulary notes, introduction, appendix and activities.
The impostors – Jordi Sierra i Fabra Award 2021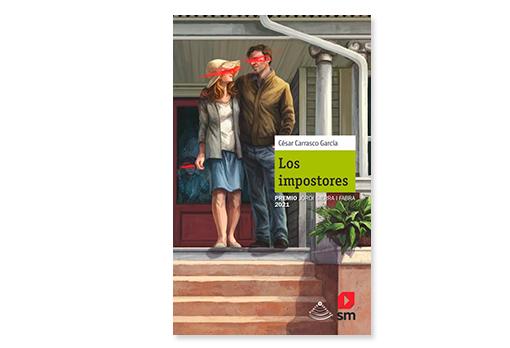 Author: César Carrasco. Illustrations by Mónica Armiño.
272 pages. € 9.95. Between 14 and 17 years old. YE.
César Carrasco, has won the 16th edition of the Jordi Sierra i Fabra Award for young people with a psychological horror thriller that no one will be able to stop reading. A minor setback on Lowell and his sister Abbie's journey leads to their being taken in at the Edevane mansion. Once there, what at first seems like a perfect family, with an even more perfect house, ends up turning into a nightmare in which it is not clear who is who or, much less, how to escape.
See them
comments