Updated:
Keep

Christopher Balenciaga (Guetaria, 1895-Javea, 1972), son of a fisherman and a dressmaker, had the courage, at just 13 years old, to make a dress to the Marchioness of the Torre House, the first person of the aristocracy who believed in him. It was the beginning of unstoppable success both in Spain and in London and in Paris, where he had to emigrate due to the civil war.
Balenciaga became the greatest designer of all time, one of the most prominent and influential fashion creators of the 20th century, dressing his clients from the ankles (not making shoes) to the head. Yes, in the lead. One facet, that of the hatter, is quite unknown.
«Really, the vision of Cristóbal Balenciana when creating is not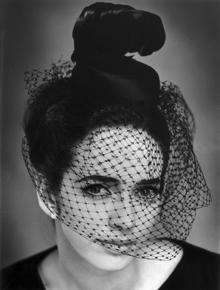 it was just making a dress, he thought about the complete silhouette of the client. For each design I created a hat », he confesses Igor Uria, curator, next to Silvia Ventosa, from the exhibition «Balenciaga. The elegance of the hat ", which can be visited at the Barcelona Design Museum from June 17 to October 3. The exhibition will travel on October 27 to Balenciaga Museum of Guetaria.
This is the first international exhibition focused on Balenciaga hats and headdresses, which were created in the headgear departments of the haute couture house in Paris and Madrid from the late 1930s until their closure in 1968. The exhibition counts with 87 headdresses, 78 of which are individual and 9 are exhibited together with the dresses for which Cristóbal Balenciaga designed them.
In 1937 he took the reins of the hat department Wladzio d'Attainville until his death in 1948, when the designer was personally in charge of the design.
«Of refined volumes, created using very simple shapes,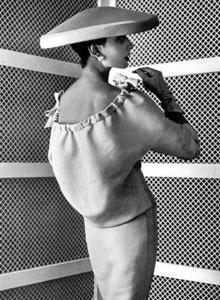 almost abstract, being authentic sculptures, since he was a great connoisseur of historical headdresses, which he updated and made fashionable ", thus defines the work of the Basque designer Silva ventosa, Curator of fabrics and clothing at the Barcelona Design Museum.
Most of the designs contributed by the Barcelona Design Museum to this exhibition were donated by Anna Maria Torra de Gili, which had a large collection of hats and dresses by the Basque designer. "His granddaughter does not remember her grandmother with hats, although there were many around her house."
"I can not rule out one of all the headdresses on display – says Silva ventosa– because they are all so well made that they really are unique sculptures ». Sculptures with the signature of Balenciaga e Eisa, his second signature, in honor of his mother.
See them
comments