Curly hair is a trend and these are the best tips to wear it
Updated:
Keep

In fashion and beauty everything returns and this 2021 it is the turn of the curls that triumphed in the 90s. After years undergoing straightening treatments and irons, the curly hair live a new golden age. Famous like Jennifer López, Cristina Pedroche, Ana Guerra, María Pedraza, Toni Acosta and even Nicole Kidman, even if only in fiction, have worn their naturally curly manes.
Curls have always been associated with a fresh, powerful and sensual image. But also with hair that is difficult to tame. The encrespamiento, dryness or lack of shine and smoothness they are problems, in principle, common in curly hair. However, according to hairdressers, you can wear a pretty curly mane, smooth, with movement and without frizz. For this you have to take into account some tips.
Hydrate and nourish, essential for fluffy, frizz-free curls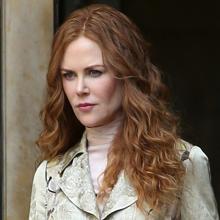 Valéria Costa, director of Aquarela Peluqueros and a specialist in hair health, explains that "the best thing to preserve the curl is to keep it hydrated and nourished. Many times the curl is lost due to lack of proper care. Ecurly hair needs more nutrition than straight hair because the curl has to have elasticity to form. If it is not nourished, it loses its elasticity and the curls become more open. The end result is a break. Curly hair with a lot of breakage is puffed and shapeless hair. Well-moisturized hair makes the curl easy to form and easier to handle. "
To give curly hair that hydration and nutrition that curly hair needs, the stylist María José Llata, from Hairdresser Llata Carrera de Santa Cruz de Bezana (Cantabria), advises «to use products that hydrate, a moisturizing shampoo and conditioner they are always two essential basics. Once a week, we will replace the conditioner by using the face mask for deeper hydration ". For his part, the stylist Eduardo Sánchez, director of Maison Eduardo Sánchez, recommends «alternate a few days a moisturizing lotion, and others, a curl defining spray. In this way we achieve the two objectives of curly hair, nourishing and tonic, without adding too much product. In addition, it is advisable to apply a ultra-hydrating oil throughout the night when we notice the hair drier than normal ». When the curl is very damaged, you can also go to the beauty salon to perform a nutritional treatment such as enzyme therapy, according to the expert.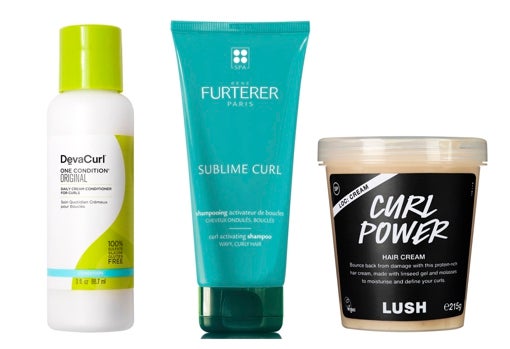 The best haircuts for curly hair
To show off a beautiful curly mane, you also have to pay attention to the haircut. Letting yourself be advised by a good professional is the key to getting it right. According to him stylist Álex Sestelo, director of the salon that bears his name, «it is very important to diagnosis on cutting with dry hairIn other words, before washing, as curly hair undergoes a great change in volume level during the transition from wet to dry ". Eduardo Sánchez adds that «the type of cut depends a lot on the volume that each woman likes to have, a good cut adapts to the needs of each one and draws and places the curls at different heights ».
For him long curly hair, Valéria Costa recommends «do long layers distributing the volume and weight of the hair evenly throughout the hair. No thinning or cutting with small layers because it could have a 'helmet effect' instead of having the curl fall naturally ".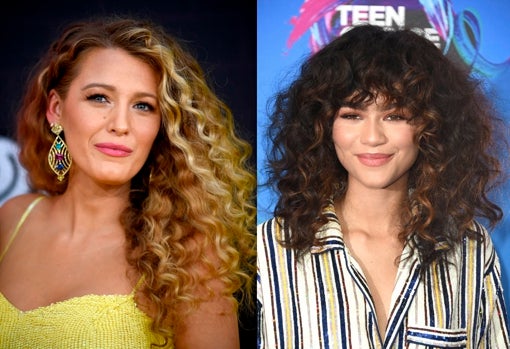 Curly hair also looks good on short hair. Álex Sestelo recommends «the corte pixie for very dense curly hair or for wavy hair. And the bob type cuts with some gradient or straight, if we want the volume to be marked more ». Another haircut that looks great with curly hair is the shaggy, a half-weathered mane and usually with bangs, very seventies.
Expert tips for styling curls
To avoid the encrespamiento or that the curls lose definition, you also have to pay attention to the hairstyle. According to Eduardo Sánchez, «you have to discard all kinds of brushes and bet on combs with wide bristles that untangle, but do not undo the shape of the curl. The shower is the perfect time to detangle and comb, and you have to do it after washing and apply the conditioner. If we do it at that time, and not when the hair is half dry, the curl will be more shaped.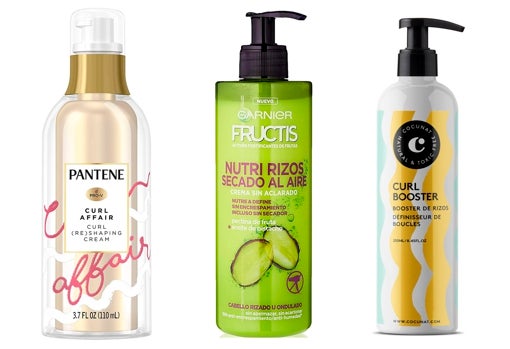 When drying curly hair, Valéria Costa advises «to remove moisture with a microfiber towel and then, to motivate the curl, finish drying by flattening the curl with kitchen paper so that it is better formed. This trick helps dry hair without promoting frizz. If we dry with a hairdryer, only with the diffuser and, in the case of letting it dry in the open air, untangle it and leave it to its own accord ».
The styling or styling products They are essential for curly hair as they help define the curl. Leave-in creams, curl mousses, serums and oils maintain hair nutrition and prevent frizz. Valéria Costa recommends choosing «products without alcohol or silicones insoluble because, in the long term, in the case of alcohol the strand dries out and in the case of insoluble silicone, it waterproofs the strand and prevents its definition over time ".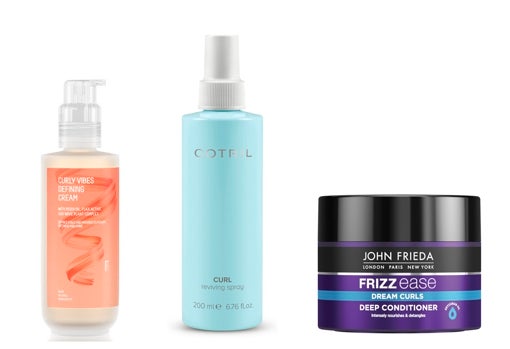 How to wear curls if your hair is straight
The permanent, one of the most demanded treatments in the 80s to show off curly hair, has practically disappeared from hairdressers. It's a technique very aggressive for hair which, in addition, is incompatible with coloring and highlights. For straight hair that wants to join the trend of curls can be used curlers, tongs, curling irons, hair straighteners or the braid trick: make several braids with wet hair and leave them for several hours.
See them
comments