Updated:
save

This week, the media and networks burn with some unfortunate statements of Carolina Herrera (81 years old) to the «Daily Mail»: «Only classless women wear long hair after 40»And« I see many women on the street and, from behind, they look very pretty with their long hair and miniskirts. But when they turn around, aargh, they're old! ' Their "dogmas" about elegance date back to 2018, but the magazine "Vanidades" rescued them from oblivion, fanning the flames of controversy.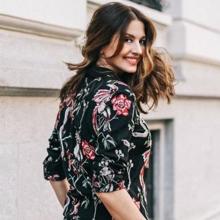 The Caracas designer is a benchmark of good taste and an institution in the fashion industry. However, his blunt style dictation has not sat well in some quarters. «Having class is a set of qualities, such as education or presence, that positively distinguishes you from others. And that does not go out of style», Comments the presenter Jose Toledo (57), one of the Spanish women who most elegantly wears long hair. "The rules regarding physical appearance or clothing evolve with the rhythm of society and we cannot dismiss as a lack of class those who do not comply with the canons of the past. I celebrate the diversity and authenticity of women in the 21st century and it would be boring and sad if, after a certain age, we are all the same, as was the case with our mothers and aunts. I love short hair, I find it super sexy, but my hair favors me and I am not considering cutting it for my birthday ».
Psychological component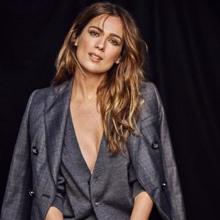 On the same side is positioned Mar Saura(45), actress, model, presenter and, now, businesswoman:
"Elegance is not measured by hair length, it goes much further." María Baras, from the Cheska hairdressing salon, does not consider it a handicap either: «I have 70-year-old clients with long white hair, who bet on a braid and they look great. Hair is an ornament and, above all, it is a very psychological component.
Each one feels more favored by what gives him strength and encouragement.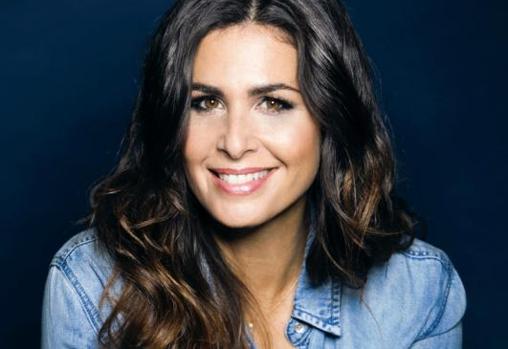 Nuria Roca(48), presenter and now writer, is also clear: «It has to do with the mental state, the attitude and the physical state, of course. There are people who at 35 are very old and there are others who, at 60, are cannon. It gives me the feeling that whoever sentences in this way is talking about himself. Deep down there is a tremendous egocentricity: she did not look at 40 with long hair, because it surely does not suit her. If it suited him, he was sure to wear it. The Valencian presenter also assures that it is a matter of "seeing or not seeing each other" in a certain way: "I would like to have the courage to wear a super tight dress, but no. And I admire someone who, still fat, defends that dress in a wonderful way. It is a question of attitude and freedom. A good example is Ángela Molina, who, at 65, is absolutely elegant with her long hair and gray hair.
The Spanish couturier Juan Duyos respects Herrera enormously as a professional – "she is one of the women I most admire, with an impeccable career" – but neither does he share her statements published by the "Daily Mail". "When you are turning your birthday and you stay out of your time, sometimes you pass sentences – in fashion, we are very given to doing it – and you can slip. Today you can be very elegant with any length of hair and type of cut ".
For Jaime Calatrava, creative director of George Rech, the words of the Venezuelan designer are somewhat taken out of context. «Carolina has visualized in her head, the idealized image of a perfect woman over 40 that she has. But today, a woman of that age is considered young. It can be refined with long, short or fuchsia hair. It is not so important what you wear, but how you wear it. And for the wedding dress designer Sole Alonso, good taste goes beyond mere façade: «It is in the way of being and being. Long or short hair seems irrelevant to me, "he says.
Pantoja's ponytail
In what the aesthetic professionals consulted by ABC agree is that we must take care of the hair as well as the skin. «Follow an anti-aging routine such as that of the face: exfoliants to oxygenate the scalp, serums with collagen or hyaluronic to have a good" seeding ", moisturizing creams, repairing masks and sun protection», advises Paz Torralba, from The Beauty salon Concept Hair. "And study visagism (lines, volume and face shapes) well to choose the appropriate color, cut and length," adds make-up artist David Francés. «The error is not in the length, it is in trying to appear 20 when you are 50, and put on an XXL ponytail with extensions like Isabel Pantoja does ».
See them
comments