Facial care guide for sensitive and reactive skin
Updated:
Keep

The sensitive skin It is not a type of skin, as are oily, combination or dry skin. It is a condition that can affect anyone, regardless of skin type. The dermatologist Andrea Combalia, from the Hospital Clinic de Barcelona, explains that "sensitive skin is not only dry skin or rosacea, there is also sensitive skin in acne or atopic skin of a child." A sensitive skin ract in an exaggerated way before a stimulus that, normally in normal skin, would have no effect. The problem with sensitive skin, according to Dr. Combalia, "is that have a weakened skin barrier, and it is necessary to restore balance to them by removing the factors that alter them and giving them what they need. The symptoms of sensitive skin are diverse: stinging, tightness, burning, burning, irritation, dryness, roughness, redness…
What factors trigger skin sensitivity
According to him doctor Salvio Serrano, dermatologist, member of the Spanish Academy of Dermatology and Venerology, «the triggers are many, very varied and different, and they change from one patient to another. Perhaps the most frequent are cosmetic application and / or photoresists, the weather -both cold as heat or air conditioning-, strong odors, exposure to Cleaning products or the contact with some clothes ».
Other factors that can trigger or worsen skin sensitivity are, according to dermatologist Andrea Combalia, "the contamination, the hormonal changes or the stress. There are more and more sensitive skin, because there are more and more internal and external factors that precipitate them. On the other hand, skin sensitivity has also increased due to the use of masks.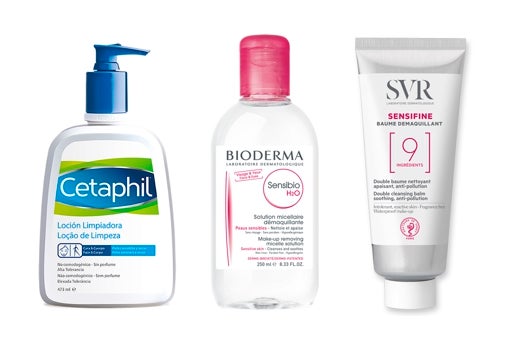 According Cetaphil, an expert brand in the care of sensitive skin, «around the 70% of people worldwide has experienced sensitive skin. ' Dr. Combalia makes it clear that "sensitive skin should not be treated as a disease, as rosacea or acne are. Must rebalance it, offering you suitable dermatological solutions, and tested on this type of skin ».
How to care for sensitive skin
The two fundamental steps to rebalancing sensitive skin are cleansing and hydration with suitable products. Leonor Prieto, Scientific Director of La Roche-Posay, recommends «products that clean effectively, with the minimal need to rub and containing hydrating and soothing active ingredients. It is very important to use Thermal water, as a complement, since it is anti-irritant, soothing and softening and increases the effectiveness of the moisturizing treatment. Finally, a soothing and hydrating treatment with assets that reinforce and balance the skin barrier, such as niacinamide, hyaluronic acid, antioxidant plant extracts … ».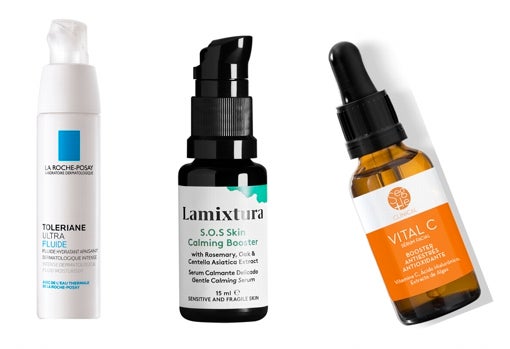 On the other hand, you also have to protect sensitive skin very well from the sun, one of the factors that can aggravate or trigger it. The Dr. Natalia Jiménez, dermatologist at the Ramón y Cajal Hospital, and collaborator of Bioderma, comments that «people with sensitive skin tend to present a greater redness and dehydration with sun exposure (Heat and UV radiation are factors that favor vasodilation, which is why skin, especially sensitive ones, tends to become red). To remedy it, it is necessary avoid long exposures, keep a tailored daily routine and protect yourself with creams with a specific formulation».
As for makeup, you have to look hypoallergenic cosmetics that have been tested on sensitive skin. Can be used green concealers to mitigate redness and make-up bases that include soothing and moisturizing active ingredients to maintain the comfort and well-being of the skin.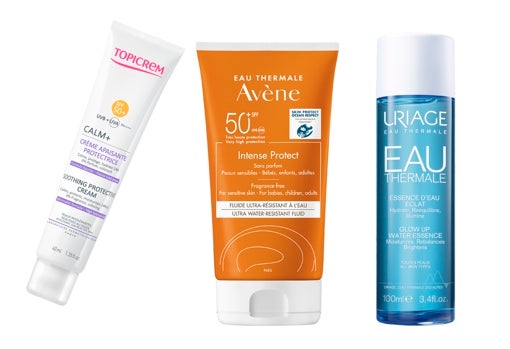 Important: do not experiment with cosmetics
One of the factors that can trigger sensitive skin is the use of irritating cosmetics. Among the active ingredients that are more likely to unbalance the skin barrier, Dr. Andrea Combalia points out "the acids. This does not mean that sensitive skin cannot use retinol, glycolic or salicylic acid. They are active that work very well, that improve problems such as acne, but you have to choose a product suitable for each skin and its condition and also introduce them gradually. It is best to put yourself in the hands of a dermatologist or a pharmacist who is an expert in dermopharmacy so that they can guide you on which product to choose and how to use it. First you have to repair the skin barrier and when it is ready, introduce a transformative asset ".
See them
comments