Five beaches and coves in Mallorca to dream of a perfect summer
1. It breaks

Es Trenc beach is a large virgin sandy area attached to Salobrar de Campos, forming a protected area of ​​1,492 hectares. A dune system separates this beach of fine white sand from the brackish and the cultivated fields. In the surroundings there is also a posterior humid zone that gathers 171 species of migratory and sedentary birds. Its open waters to the south-southwest-west and northwest are of such transparency that the bottom of sand, algae and some small area of ​​stones can be perfectly appreciated.
2. Alcúdia and Muro Beaches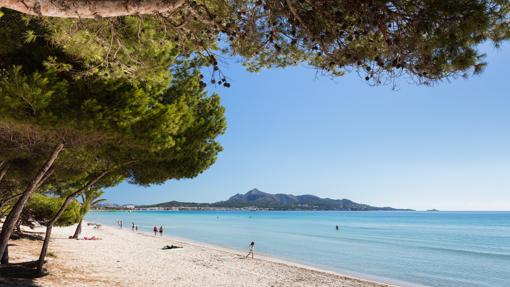 From the Port of Alcúdia there is a long beach that joins that of Muro. It is a first line carpeted by a very fine golden sand, with transparent waters, calm waves and little depth. At its back there is a dune system and a network of trails, dotted with pine forests and juniper forests, as well as a network of urbanizations, hotel accommodations and a complete complementary offer.
3. Cala Bóquer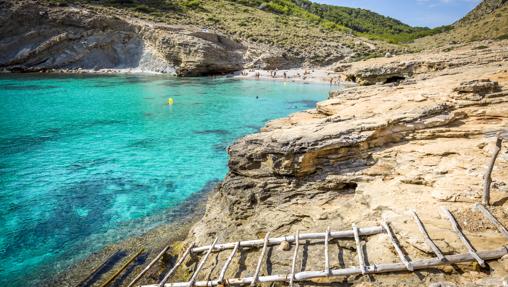 Located 2.7 kilometers from Port de Pollença, in the north of Mallorca, Cala Bóquer is a virgin beach close to the natural jewels of Cap Formentor and Cala Tuent. Access to this beautiful sea entrance between imposing cliffs is only possible through a path that only allows access on foot. The excursion, among pine trees and extensive Mediterranean vegetation, is well worth it. It is a cove with boulders, crystal clear waters and sandy bottoms. Without a doubt, an award after the effort involved in reaching it.
4. In Calobra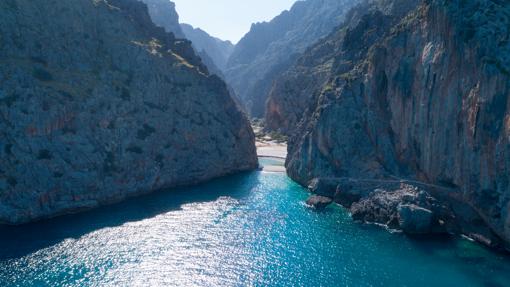 In the Mallorcan municipality of Escorca, in the heart of the Serra de Tramuntana, is Sa Calobra, a spectacular pebble beach that opens to the sea flanked by rocky cliffs in an unspoiled environment. Recommendation to the visitor of Sa Calobra: be sure to go to the mouth of the Torrent de Pareis, one of the most impressive places in Mallorca. It is a beautiful pebble beach that constitutes the end of this torrent of more than three kilometers in length and walls of up to 200 meters that runs through the north of the island until it empties into the Mediterranean.
5. Cala Pi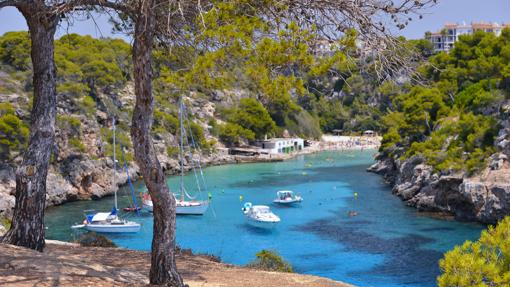 Cala Pi is a protected beach between natural cliffs, with fine golden sand and turquoise waters. Deeper than long, this cove penetrates the Mallorcan land forming a whimsical arm of the sea that is accessed through some stairs down. Located 17 kilometers from the municipality of Llucmajor, in the south of the island, it is a perfect environment to savor the Mediterranean waters. The vegetation that surrounds this beautiful environment is another of the attractions of Cala Pi, which owes its name precisely to the large number of pines that capriciously dot its surroundings.