Four hotels on exotic islands that have marine life protection programs
Updated:
Keep

On the occasion of World Oceans Day which is celebrated this June 8, it does not seem a bad idea to travel (or at least dream) of idyllic destinations surrounded by water in which, in addition, the marine life that grows and moves around is especially valued. Some of the destinations proposed here have the stamp Beyond Green – Outstanding hotels in sustainable tourism. In any case, there are four island destinations -among the most beautiful on the planet- where tourist accommodation stands that develop pioneering programs in the conservation and protection of marine life. This group was born from the creative mind of Costas Christ, travel writer for major US media (National Geographic Traveler or The New York Times) and considered a precursor of ecotourism and sustainable travel. In June 2020, it was acquired by Preferred Hotel Group, although Christ is still on the team as president and founder.
Bora Bora, French Polynesia
Coral Reef Regeneration Program at Intercontinental Bora Bora Resort & Thalasso Spa. This floating complex of 84 overwater villas is located on an idyllic white sand beach overlooking the turquoise waters of the Pacific Ocean in Bora Bora and is home to a protected natural marine lagoon that serves as a research project for the regeneration of the reefs of coral. Marine biologists visit weekly to research and maintain the lagoon and coral nursery, and guests can join these tours to learn more about the local marine life conservation taking place.
Placencia, Belize
Ecological diving at Turtle Inn. On the southern coast of Belize, between the jungle and the longest coral reef in the Western Hemisphere, is this Family Coppola Hideaway – one of only two in the Caribbean – which houses 25 exotic beach huts topped with a roof of straw. To help fight the growing environmental problem of the lionfish population, an invasive species that destroys the barrier reef, the resort offers guests a unique diving experience to catch and cook the fish using traditional ecological methods. The hotel's green team also organizes regular staff education sessions and beach clean-up campaigns and helps fund local marine conservation.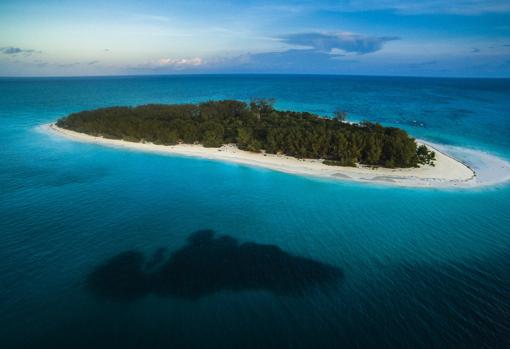 Zanzíbar, Tanzania
Monitoring and ringing turtles on andBeyond Mnemba Island. Situated on an exclusive island off the northeast coast of Zanzibar, this private paradise boasts some of the most outstanding coral reefs in Africa and is also home to one of only two protected turtle nesting sites in Zanzibar. green -species in danger of extinction-. In collaboration with its marine conservation initiative, Oceans Without Borders, andBeyond Mnemba Island has a turtle banding and monitoring program. During their stay, guests can join daily turtle conservation patrols along the beach to monitor and record activity and also help escort the hatchlings out to sea.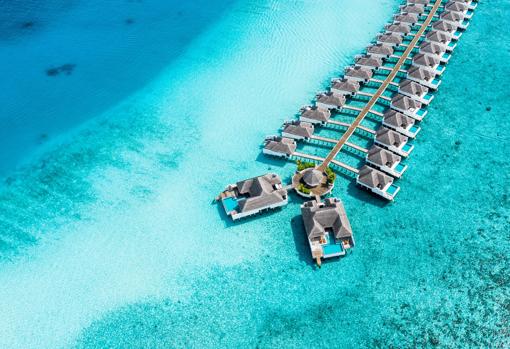 Maldives
The Seaside Finolhu hotel – which does not belong to the Costas Christ brand – has eliminated plastic in its facilities. But also, thanks to Finolhu's collaboration with Parley for the Oceans, all the plastic material that reaches the hotel goes through a separation process and is sent to the Adidas factory in Taiwan, where it is reused in the manufacture of fashion garments and footwear, thus closing the cycle of sustainability. They also actively collaborate in environmental education projects, supporting local communities with initiatives that improve waste disposal systems.
See them
comments