Updated:
Keep

For a middle-class boy born in the state of Iowa (USA) in the 1930s, the idea of ​​getting to dress the most famous women on the planet would have been just a dream. But in the case of Roy Halston Frowick, the dream came true. May 14 premieres on Netflix a miniseries about the life of this innovative and elegant fashion designer who became as famous for his minimalism as he was for his hectic nightlife.
The creator of the first american fashion house With a real impact on world style, Roy Halston was born in Des Moines on April 23, 1932. His father, of Norwegian origin, was an accountant, and his mother a homemaker with a fondness for sewing.
As a teenager, he began to personalize clothes for his mother and sister as well as to devise hats and headdresses for them to wear. After taking an art course, he began to decorate shop windows, until opened its first store in Chicago in 1957, where the family had moved, beginning a few months later to collaborate with a New York hat designer, Daché, something that connected him with some fashion editors of the moment. He soon went on to deal with the Bergdorf Goodman hat collection, the most prestigious department store in New York at the time.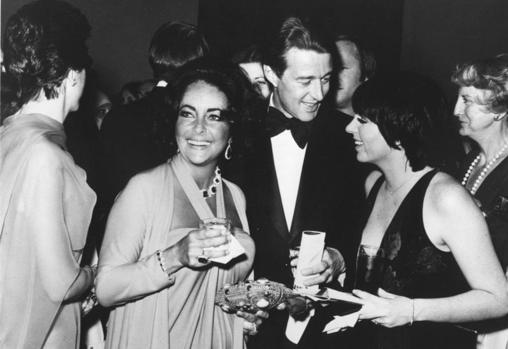 When Jackie Kennedy Choosing one of her hats for the inauguration of her husband, JFK, Halston's fame multiplied and she soon began designing dresses as well. It was about simple, tight and solid garments, mainly using the shades of white, black, burgundy and beige, with materials such as knitwear, washable microfiber suede or cashmere. His main pieces, long dresses, kaftans, pants and shirt dresses were austere but impeccably cut. Since then they have inspired North American fashion, from Donna Karan's collections to Calvin Klein or those of Gucci by Tom Ford, to whom he somehow transferred his obsession with order and clean lines, with clean surfaces and well-cut garments.
In the full 1970s, when European creators were dedicated to presenting bohemian ethnic collections, the coldness and simplicity of Halston's pieces were striking. This is how the creator of Des Moines conquered the North American market, with simple and washable pieces that they favored. Halston became a regular of all New York Saraos, for his commercial success, his imposing physique and his good manners. Soon he became an indispensable in the Studio 54 nightclub, where he frequented the company of his partner, a Venezuelan decorator named Victor Hugo, and that of Andy Warhol, Bianca Jagger, Diane von Furstenberg or Liza Minnelli. As he drifted into the long New York nights, his brand became part of a broader professional group, extending its collections to men's clothing, accessories, and perfumery, with perfume bottles designed by the recently deceased Elsa Peretti. He also dressed Silvana Mangano, Lauren Baccall, Lauren Hutton o Babe Paley.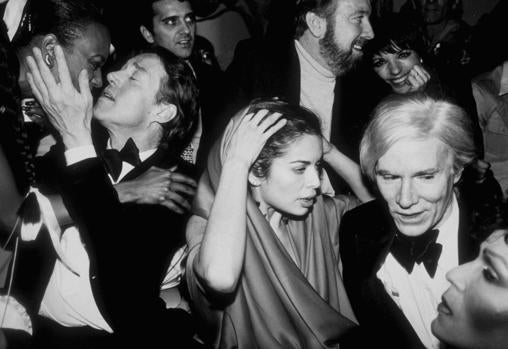 Halston, however, did not maintain a fluid relationship with the 'holding' of which he had become a part. When he began a sudden collaboration with the JCPenney stores, Bergdorf Goodman – his direct competition – rejected his collections and Halston was losing support in the business group that manufactured his garments. In the mid-80s he lost influence, new creators such as Calvin Klein and Donna Karan arrived – replicating his style – and the imposing Halston was devoid of market.
With an impoverished financial and professional situation and decimated health, Halston moved to San Francisco. In 1988, after being diagnosed with AIDS, he became seriously ill with lung ailments that led to his death on March 26, 1990. Thus, the great American fashion star vanished, changing the later style, using the bias cut. with precision and that he had taken over the uniforms of the North American team in the 1976 Olympics, the attire of the Braniff Airlines hostesses or the Ballet wardrobe by Martha Graham.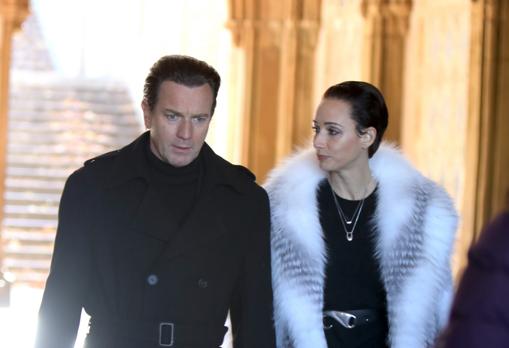 Now a miniseries premieres on Netflix remembering his life, with Ewan McGregor as the protagonist. This May 14 we can see 5 episodes based on the novel 'Simply Halston', written by Steven Gaines. The cast will also feature Krysta Rodríguez as Liza Minelli, or Rebecca Dayan as Elsa Peretti. The series promises not only to recreate the life of the creator but also the social environment of high places in the New York of the 70s.
See them
comments