How to grow the meters of a small bedroom with only decoration
Updated:
Keep

So that a small bedroom looks just as stylish And it is just as practical in the day-to-day as one without meter problems, you only need common sense and certain decoration rules (six in particular) suitable for beginners.
1. Light colors
Whites and neutrals are the best chromatic allies in a double bedroom of a few meters, since they visually lighten, multiply the light and create a calm atmosphere. The lighter grays and the 'greige' (the new fashionable color), which combines different shades of gray with the warm and natural touch of beige, enhances warmth and prints sophistication. To sleep between cottons, nothing better than pastel tones, which provide sweetness and do not saturate the space. Dark tones are (almost) prohibited, unless the room receives a lot of natural light. In that case they can be used as an 'accent' on the headboard wall or on the bedding providing a touch of personality. If the same color range is used in different intensities, unifying the room, greater visual balance will be achieved.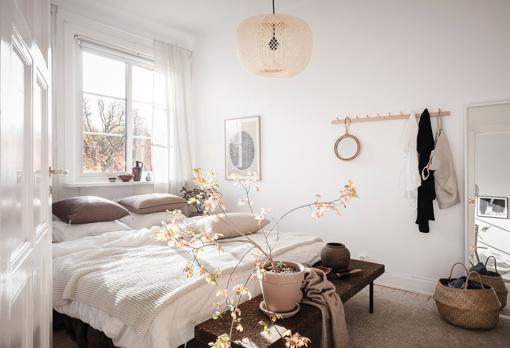 2. Functionality and simplicity
It is not necessary to reach minimalism, but we do do without all those accessories that do not fulfill a function or practical or decorative. A small bedroom should bet on a functional distribution, which allows to move comfortably and have the right furniture, so that they neither overload, nor establish an obstacle course, which they stumble upon when going to the bathroom, nor are reduced to the minimum expression, creating a soulless and cold atmosphere. The key is to adapt the furniture to the available space and balance its dimensions with light pieces that do not occupy.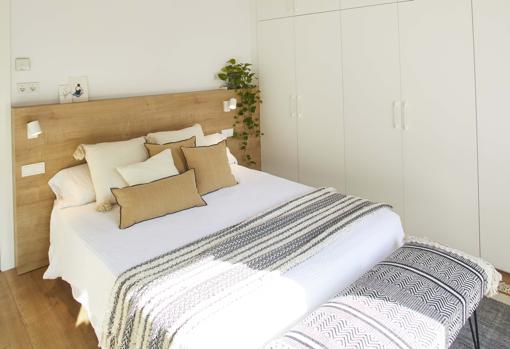 3. With all the order
A tidy room will always seem bigger and more spacious. For this reason, it is necessary to do cleaning from time to time and carry out daily maintenance, to avoid disorganization at ease. For this, gestures such as do not 'store' clothes for several days in the shoe chair, do not accumulate newspapers or glasses of water on the table or know that the space under the bed is not a shoe rack and never has been.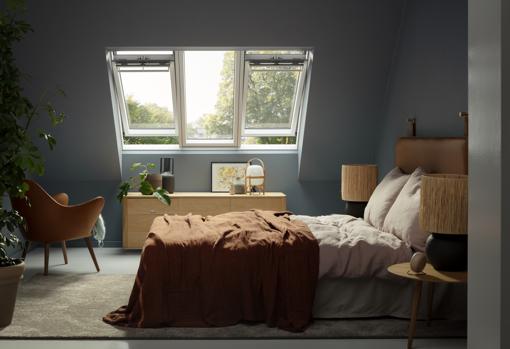 4. Furniture with double function
When the lack of meters is a problem, ingenuity and double-function furniture are the two variants that magically make the dimensions of the bedroom grow. From a bed with a chest, very practical to store clothes from another season, to a high table with drawers, which acts as a mini chest of drawers or a headboard with shelves or integrated side tables. Another good idea is to turn the bed into the piece that is needed at all times. So that a couple of cushions attached to the wall turn it into a sofa to work or watch TV, for example, or a chaise longue to take a nap or read a book.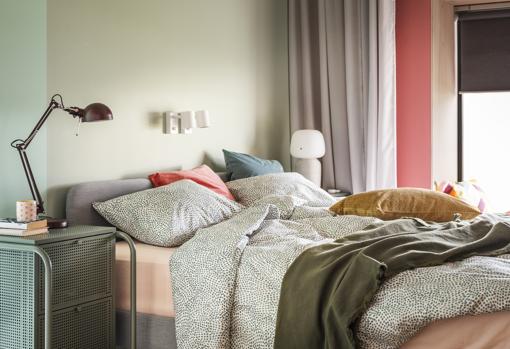 5. The ideal bed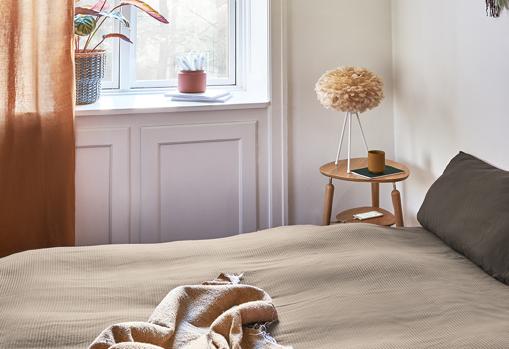 It is the one that adjusts to the size of the room. For this reason, in small bedrooms, many timess we will have to give up the 'king size' mattresses (180 cm) or 'presidential king size' (200 cm) and settle for a 150 cm or 135 cm. When placing it, it can be centered on the main wall or close to one of the walls, although in this case, one of the sides will be waived.
6. In favor of light
Both natural and artificial. For this, the windows must be dressed with curtains or blinds of light fabrics in light colors, which allow the passage of the sun, even when they are thrown, and da lighting project must be createdcO where, instead of recessed spotlights, hang a ceiling lamp, wall lamps on both sides of the bed or a table lamp, to read, avoiding floor models, which take up space. It is about ending the darkness, something suffocating and unpleasant, in favor of the luminosity. Mirrors are also a way to 'transport' light to all corners of the bedroom.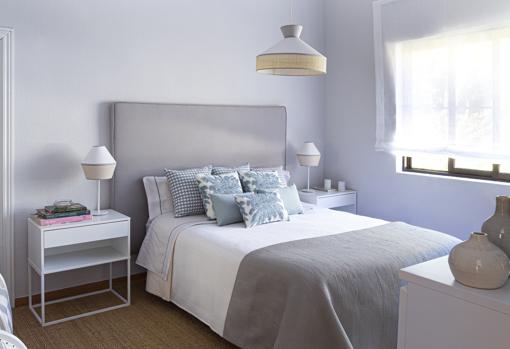 See them
comments