Updated:
Keep

Its work to value local work and crafts, as well as to give place and employment to a group of women at risk of social exclusion are some of the pillars on which the company stands. Johanna Ortiz. The Colombian designer, an exponent of Latin American fashion at an international level, is in a great professional and personal moment. After presenting his new collection at the last paris fashion week, the projects do not stop coming up, among them the latest collaboration with Nespresso, with which Johanna has designed a Christmas collection called 'Gifts that treasure the wonders of the forest'. A range of limited edition coffees and other exclusive gifts such as an advent calendar, a bag, travel mugs or a notebook, exclusively designed by Johanna herself.
A collection inspired by nature, by the beauty and depth of the forests; and with Colombia and sustainability as its flag, how could it be otherwise for both brands.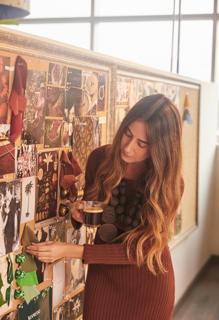 And it is that his country is another of his great passions. In his native Cali he employs 380 people, of which one 95% are women and from there it exports both the enhancement of ancestral crafts; as a way of making fashion with designs that go beyond the simple act of dressing. In his portfolio of clients, Amal Clooney, Michelle Obama, Lady Gaga, Tamara Falcó, Isabel Preysler or Sassa de Osma They have worn their colorful designs. And it is that his works are an ode to nature and the planet with collections in which commitment to the environment prevails, attention to detail, love and care put into each of his works, values ​​that as he tells us , shares with the coffee brand. We spoke with Johanna Ortiz of a job well done, infallible fashion, his admiration for Spain and the most special coffee of his life.
It has a fashion school for women at risk of social exclusion. How did this project come about and how do you carry out this work?
The School arises from an intention to generate social value. This project is very close to my heart and is really the main axis of the JO Sustainable Model, offers local women from my hometown, Cali, embroidery and sewing courses for free. We offer them the necessary skills to professionalize their careers while receiving emotional and psychosocial training. Upon completion of the program, participants have the tools to become part of the Johanna Ortiz family or pursue their own career path in the industry.
Colombia is your greatest hallmark and although it is not in the orbit of the great fashion capitals such as New York or Paris, do you prefer to stay at home?
Sure, I love my country. Colombia is an eternal source of inspiration and for me, it is above all, my home. "Made in Colombia" it is much more than a motto for me – it is a source of inspiration and pride for our brand, but even more importantly, it implies a commitment to the community to generate well-being and development. I believe in the value of making our products at home, by hand, taking care of every detail and recognizing the importance of growing with our people.
What does this country mean to you?
I love Spain! Every time we return from Paris to present a new collection, we try to make a stop in Madrid where I feel "at home". I identify with the energy and warmth of its people, I admire the beauty of Spanish women and I feel very honored that they have received and accepted the brand with such affection.
What do you think of 'slow fashion'?
Fashion is very changeable, it becomes big, but at the same time it becomes small and is often based on trends that later disappear or are not relevant. But today I think there is a clear intention from many designers and brands to work towards a more sustainable future. At JO we are always thinking about how to improve our processes, but from the beginning the vision has been the same – a conscious and enduring fashion. Our garments are designed to have a long life and be versatile, with each collection we challenge ourselves to improve the quality, durability and longevity of the garments.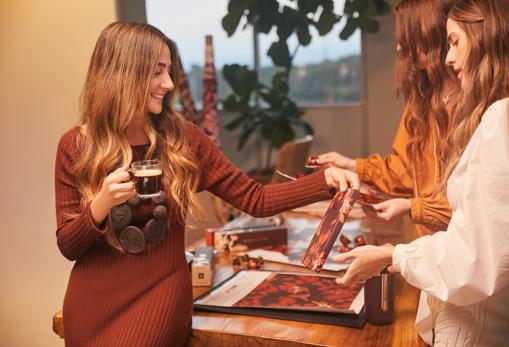 You do a great job of supporting local crafts, do you think that this type of work is valued?
I think it is very important to support small businesses that have a purpose, as well as artisan products. There is much that we can do as conscientious consumers: inform ourselves when we buy, investigate the origin, the origin, its composition and its manufacturer.
You have dressed all kinds of women (known and unknown), with all types of bodies, ages and needs, do you think that diversity has finally come to fashion?
There is still a long way to go, but I feel that over time a collective consciousness has been created that celebrates the individual and that fills me with joy. Today we understand the importance of diversity and the beauty that exists in each difference or particularity of a person. I will always be faithful to highlight the beauty of all kinds of women, in its natural form. All of this is part of the imperfect perfection of all of us.
Sassa de Osma wore one of your designs a few weeks ago. What impact do these kinds of events have on the brand?
It is a real honor for me that women like Osma's Sassa identify with what we create. I love it because each woman gives a different personality to our clothes. I propose, but the dresses come to life depending on each one of them, how she wears them and with what other personal pieces she combines them. I believe that a dress should not be worn only once, I believe that it has to have a thousand opportunities to be worn and that women as special as her choose us among thousands of designers in the world, not only flatters me enormously, but also It inspires me to continue creating and improving.
You have dressed many familiar faces, someone you have a special affection for?
I really feel very honored that so many spectacular women have dressed in my designs. I think of Amal Clooney, Michelle Obama, Lady Gaga, Isabel Presley, Tamara Falco and I am filled with emotion and happiness. I love the idea of ​​thinking that these women identify with our designs, that we are present in special moments of their lives and that they feel comfortable, feminine and empowered.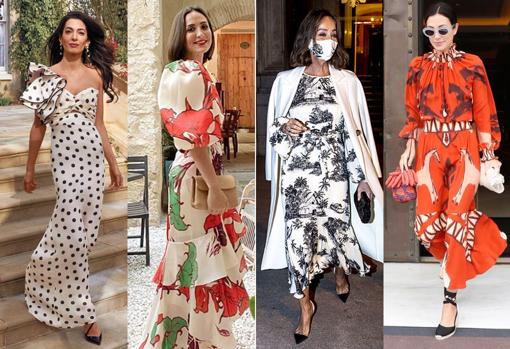 Your garments are full of patterns, color and vibrancy, where do you find inspiration?
I feel lucky to live in Cali and to be Colombian, where every day I am inspired by the magic of the nature that surrounds me. The flora and fauna of our country, its colors, the joy of my hometown, its music and its people have always been present in my collections. On the other hand, all my collections have a woman's name, and of all, the Latin woman has been the main inspiration. We fully understand the power of our own femininity. We learned it from our mothers and grandmothers: it is a special essence, more than a specific style. There are so many naturally feminine, fun and elegant women around the world and that is very inspiring.
Your best design? Or any special?
The 'Tulum top' It is definitely the design that I remember most fondly because it was the one that put Johanna Ortiz on the radar of many women globally. I remember that, for the first time, several women that I admire in the world of fashion, such as Lauren Santo Domingo and Olivia Palermo they used the brand and the 'off-the-shoulder' trend was imposed with great force from that moment on.
If you could only choose one piece from your wardrobe, what would it be?
One of my robes.
How has it been collaborating with a brand like Nespresso?
Nespresso celebrates the passion for coffee, passion and pride that all Colombians carry inside, is one of our cultural treasures. With them we share a vision and values ​​that have our commitment to the community as a priority. Is a brand committed to quality, origin and sustainability.
The attention to detail, love and care that goes into every cup of coffee is so inspiring that it immediately became a natural collaboration for me. But what fills me the most with joy is being able to pay tribute to the coffee growers of Colombia, taking a bit of the magic of our country to all corners of the world. I thoroughly enjoyed the process of designing the capsules of coffee: I imagined millions of people around the world enjoying their coffee ritual every morning.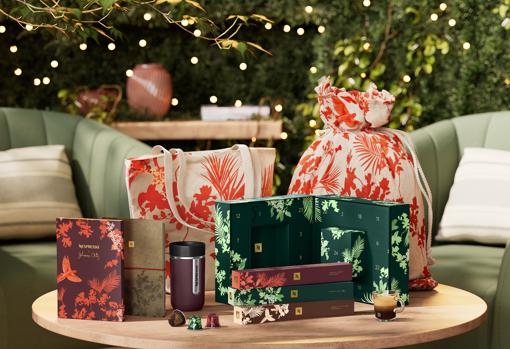 As a Colombian, are you passionate about coffee or is this just a myth?
No, it's not a myth, I love coffee in general. And I am passionate about coffee from my land, from Colombia. In fact, my favorite Nespresso coffee is the Master Origin Colombia, as it evokes the flavors of home, with its fruity and sweet notes and aromas of red berries. And from the 'Festive' collection, I have a soft spot for Forest Black, a spicy espresso that pays homage to Arabica coffees grown in Colombia and other countries.
How do you take it?
Coffee is part of my ritual every morning; I take a moment for myself with a cup of coffee in silence, giving thanks for a new day. Without distractions, almost always enjoying the nature that surrounds me from my window. I value that moment very much, it becomes my 'morning coffee meditation' and that's how I prepare for the new day.
The collection is called 'Gifts from the forest', what is the greatest gift that they have given you?
In 'Regalos del Bosque' we focus on those gifts that nature and our surroundings give us, in Colombia, the place and the land where we live. In my day to day, the gifts that I have enjoyed the most have generally been donations made by friends or family. who have thought about generating an impact by helping others.
What has been the most difficult part of your career so far?
I don't know if the word is difficult, but it is something that requires a lot of effort and dedication. I worry a lot and today we are very focused on continue working to make the brand sustainable in all possible aspects, not only in design but also in terms of the company, our internal processes, relationships with suppliers, among other issues. It is a process that never ends, but it is important and can be achieved, little by little.
What is your next challenge?
My challenges are constant. I want to continue generating industry and employment in Colombia. I want to continue supporting all the communities of local artisans so that their wonderful art continues and I want to strengthen the work we have done in terms of the empowerment of women, generating social inclusion and more than anything, continue growing hand in hand with my family Johanna Ortiz.
Finally, continuing to grow organically in all the categories that we are already in, in different markets globally, is very important, but doing so generating development and social value is the most important thing for me.
See them
comments