It is urgent to make sense of the existential emptiness of old age
Updated:
Keep

"I'm worthless." This was the first thought of Mari Luz Ovejero, 70, when she retired after spending a lifetime working. She felt lost in the immensity of a new life stage in which she had her time freely. Confess that her husband and son were in those hard times his best support and thanks to them, and to his own tenacity and nonconformity, he decided to take the step of ending that existential void. She broke out of her comfort zone and went to a senior center where she finally signed up for a computer course. I've never touched a computer before.
«I decided to let go of the shame of feeling inferior due to my ignorance and little by little I was learning to handle myself with that keyboard and screen », to the point that today he is a member of the Association of Informatics Volunteers of the Toledo Senior Center (Avicemcam).
The case of Mari Luz is an example of success. Today he is happy to be able to teach new technologies to other people and, above all, to have every day a reason to get out of bed. However, there are many older people who, on the contrary, upon reaching this vital stage feel anchored by not knowing how to take a new direction in their life.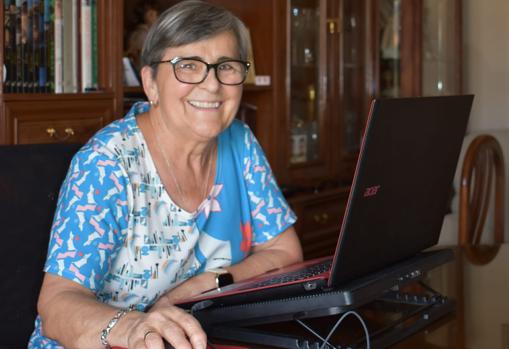 And it is that today the elderly do not resemble those of 50 years ago, they have another concern, another look and objectives. At least that is how it was evident in the debate Conversations for the Elderly, organized by ABC and Fundación 'la Caixa', and held under the title 'The value of commitment and personal involvement in old age'. As explained by María Márquez-González, psychologist, researcher and professor at the Autonomous University of Madrid, the retirement age «usually comes at the best moment of people's productive lives, with much to contribute, but suddenly they are in before a void to which it is necessary to fill with meaning and meaning. It is necessary to provide them with resources because the elderly today have better physical and mental conditions and require a new orientation that gives them that meaning to life that everyone needs to perceive ».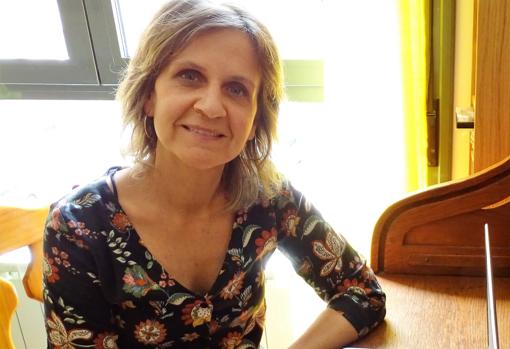 As a researcher, this psychologist pointed out during the online meeting that various studies have warned of the need to rethink the activities offered to the elderly because they do not see their true interests identified in them. «It is essential to carry out a constant review of your demands regarding the offer of contents, formats, organisms that design courses or activities. The key is to give them a voice and for them to explain what they want to do and how. It is necessary to reflect and innovate. Its activity should not be limited only to senior centers because they are called to participate in all social settings so that they feel integrated with the rest of the population, regardless of their age.
For Antonio Lima, a 68-year-old retired teacher, the important thing at these ages is have projects to gain enthusiasm and will to live. He did not want to sit idly by watching life go by and decided to become a volunteer for the Association of Computer Volunteers for the Elderly of Extremadura (Avimex). In addition, he teaches classes in a prison on impulse control, the value of effort, active listening …, work that he combines with his work in the association of bone marrow donation for children with leukemia. «The point is not to stop. Everything I do gives me hope, optimism, self-esteem. Taking this rhythm of life makes me feel much better physically, emotionally and cognitively because engaging with others is very rewarding. "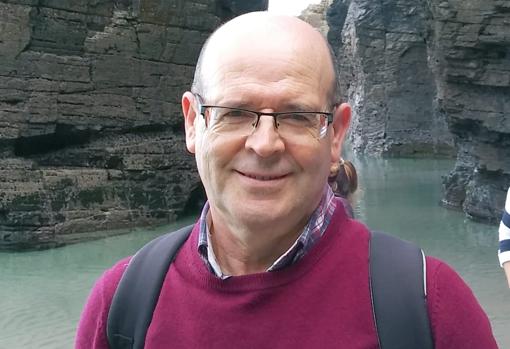 However, this retired teacher recognized that there are people who face old age with less energy. They must think that life is a constant challenge. It is true that health is not the same, that there is no longer a work environment where to develop, that affective losses are suffered … The key is to adapt to these changes to stop thinking that I am no longer worth anything. Life goes on every day, and it is true that the past is important, but future projects must be given importance. What is essential is attitude, which can be built through daily learning, self-confidence and through an exercise of introspection to know what my desires are, what moves me in life or taking up what I set aside in my youth and now I have the opportunity to recover to give my life greater meaning ».
For all these reasons, María Márquez-González insisted on the need to break stereotypes about old age and invited society in general and political, administrative and business institutions to accompany people and make the transition easier in their last stage of life. «Life must serve to the end with the possibility of being hooked on projects and illusions because the commitment generates a feeling of belonging to the group, of integration and usefulness ", he concluded.
Change course in the last leg
During the meeting, some proposals were listed to provide greater meaning, value and commitment in old age:
–Hold more discussion tables and analysis with the people involved: the elderly. In this way, their demands will be known first-hand.
–Rethinking and making retirement policies more flexible and allow the end of working life to be more permissive and enjoyed; that is to say, that a smoother transition is proposed from the psychological point of view to face in a more positive way the disconnection from everything that the professional world entails.
–Change the format of aging care institutions because it makes the elderly population feel excluded due to their age. The efficacy of intergenerational centers in which a nursery school and a Day Center coexist are currently being investigated to facilitate contact and integration of the various life stages.
–New architectural designs of urban spaces that facilitate the collective bonding of young people, middle-aged people and the elderly.
–Eliminate stereotypes of the past about aging and that pose a great obstacle to internalize thoughts such as "I can no longer", "I am useless" …
–Creation of counseling cabinets to advise those who do not know what to do or where to go to find a range of possibilities that give meaning to their lives.
—That the group of elders join and be more vindictive to achieve a better social policy.
See them
comments