Mount Nemrut, the tourist abode of the ancient gods
Updated:
save

40 kilometers from the Turkish city of Adıyaman at the top of the historic Mount Nemrut and more than 2000 meters, is the "Throne of the Gods", a burial mound flanked by huge statues considered by Unesco a World Heritage Site. The place was ordered to be built in 62 BC by King Antiochus Theos of Commagene -of Armenian and Greek descent-, who created an authentic cult of himself and a place where he was worshiped after his death. The place is made up of a set of statues, -which were divided into two differentiated terraces-, about eight meters high, including two lions, two eagles and different Armenian, Greek and Persian gods, such as Hercules, Zeus- Oromasdes, Tique and Apolo-Mitra intermingled with the figure of King Antiochus himself.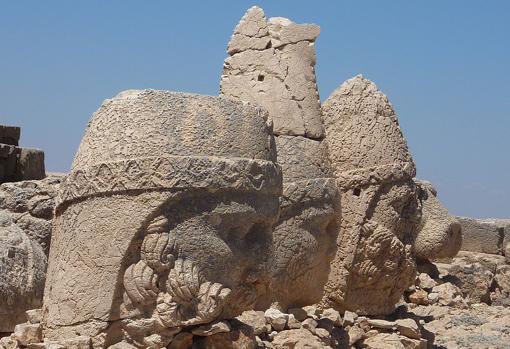 The statues on Mount Nemrut were forgotten for centuries until Karl Sester, a German road engineer, rediscovered them in 1881. Despite the fact that in an inscription King Antiochus suggests that his tomb was placed in a high and sacred place, the excavations carried out have not yet managed to find the king's grave.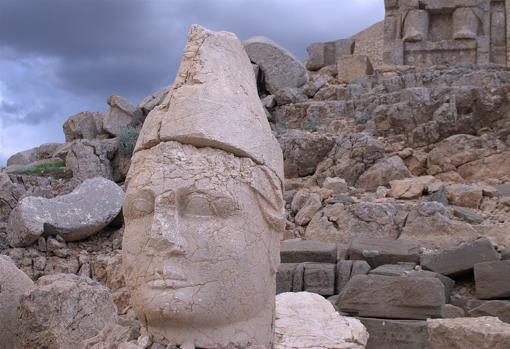 Nowadays the figures, which were seated and with the names of each god inscribed on them, are not located in their original position due to deterioration suffered by the passage of time and the damage caused deliberately to the faces, especially in the noses.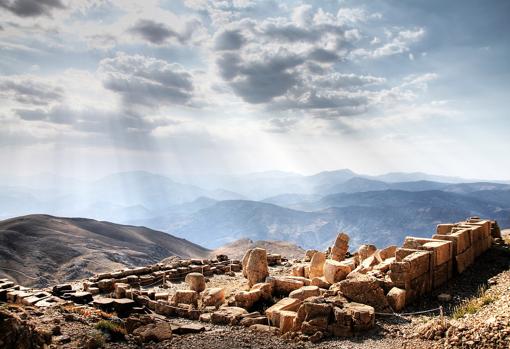 Tourists usually visit this place between the months of June and September although with the coronavirus crisis, few have been able to access this burial mound in Turkey. It is expected that, once the crisis is over, the figure will once again exceed 50,000 annual tourists.
See them
comments