My daughter has cancer. Me too, I suffer equally »
Updated:
Keep

Andreina can't help but get excited remembering everything they have had to live in recent months. On April 24, her daughter Daniela (9 years old) began to have a very high fever at her home in Venezuela. The doctor diagnosed her with otitis and ordered an antibiotic. As her condition did not improve as the days went by, they performed an analysis and it was the same laboratory that called Andreina for an appointment.
The values ​​of his analysis presaged the worst diagnosis: leukemia. "They recommended that I immediately take her to a hospital. I did it like that. I drove to several, but none of them accepted her admission because they did not see her in a serious situation. After a day's odyssey going from one center to another, we managed to get her admitted to a hospital in Caracas.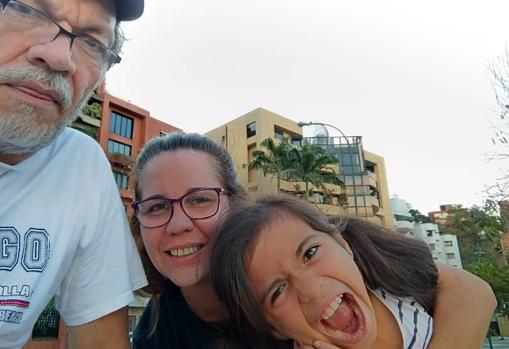 Shortly afterwards, the doctors confirmed that the little girl needed a bone marrow transplant and the administration of a medicine that Venezuela could not provide. «My daughter's life was in danger. I had to do whatever it took to save her. As I have Spanish nationality, like her, I spoke with the consulate and we got a flight on a humanitarian plane that brought us to Spain. It was the 4th of July when they told us. My husband went home that morning and packed two suitcases for the three of us to go on that plane in the afternoon.
From the airport they went directly to the Niño Jesús Children's Hospital in Madrid where they admitted her. «We had moments of great fear. In addition, we came with what we were wearing, we left our work, our house, our family, our puppy … Everything ».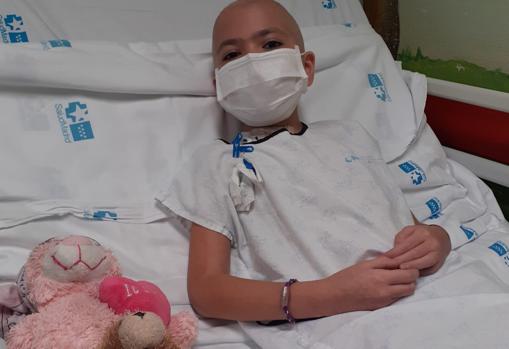 The important thing was that Daniela recovered. But they had to live on something. At first they started an Instagram campaign and received some financial help. "Finally a friend of a cousin gave us a flat to stay in, although most of the time we lived in the hospital. We just wanted to be next to our little girl. We sold the house in Caracas and with it we have been pulling.
The girl went through very delicate moments. «It was very serious. They had to put morphine on it And he had a really bad time after the chemotherapy cycles. It is very hard to feel that you cannot do more for your little one. However, the improvement came.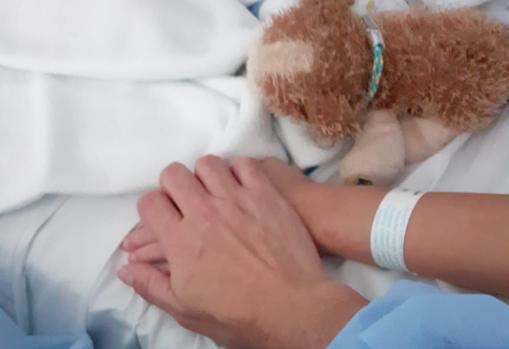 Now he is at home, where he receives classes online. "We go to the hospital every day. One day they do the analytics and the next we go for the results. She is aware that some values ​​look to her that sometimes are better than others. He knows that if she is well and happy, the results will be fine. And, for now, we are doing well.
Adreina has no words to explain her gratitude to all the hospital staff. «In Venezuela there is no awareness of childhood cancer and, however, here, from the first moment, they have welcomed us with great affection, they explain everything very well so that we understand it, take great care of the physical and emotional state of the girl…».
Even so, the mother of little Daniela regrets that her daughter does not have friends with whom she can relate and play because her health is still very delicate and, in addition, Covid-19 represents a greater risk for her. «She connects 'online' with some classmates that she left at her school in Caracas, yes, but the exits to the street are only to go to the hospital. He also misses his grandmothers, whom he has not seen for ten months, and also his little dog with whom he played a lot because they adored each other.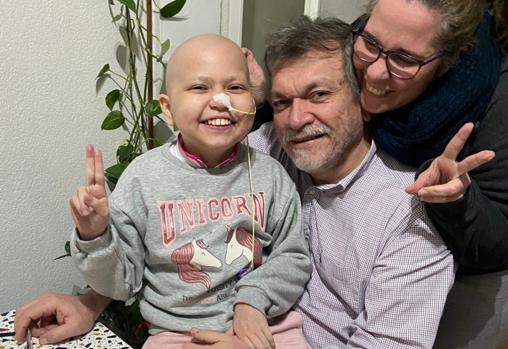 Andreina assures that when you get the news that your daughter has cancer «the world stops. You feel immersed in a fierce storm from which you need to stick your head out to get some air and breathe. In my case, the Aladina Foundation appeared in the hospital and it has helped us a lot to overcome all this that is happening to us because the focus is on the girl. I know I should go out to work, but I don't want to waste a minute with my little girl. I observe her at every moment to know that she is well and does not show signs of fainting. She has cancer, but I also have it. I live it and suffer it equally.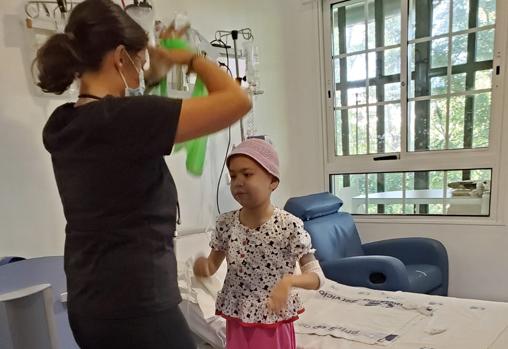 To avoid being discouraged, Daniela's mother never thinks about why this has happened to them. He only lives in the present, he still doesn't dare to make plans for the future. What she does miss is more help for all families that, like her, have sick children. "There must be clear and available policies. It is already very hard that life pushes you to be inside this storm, but also feeling like a beggar makes you suffer much more and can lead us to despair. If cancer had not reached our lives, we would not have to apply for help to survive; we would live from our work, as we did before, and my daughter would be at her school learning every day. It is very complicated when life hits you twice and you feel unprotected.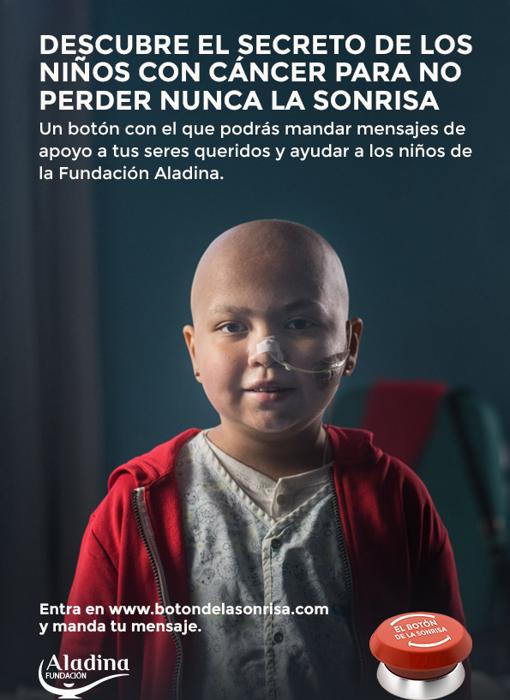 Sign up for newsletter de Familia and receive our best news in your email every week for free
See them
comments