Queen Letizia and the story behind her most vindictive dress
Updated:
Keep

The Queen Letizia continues with the events on its June agenda, after starting the week traveling to Vitoria with the King to inaugurate the Memorial Center for the Victims of Terrorism. On this occasion, the monarch has attended the meeting of the Board of Trustees of the Foundation for Help Against Drug Addiction (FAD), of which she has been the honorary president since 2015, and whose mission is the prevention of drug use and other risk behaviors that impede or hinder the personal and social development of adolescents.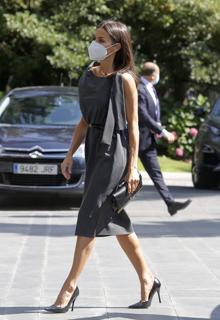 For the occasion, Mrs. Letizia has opted for an elegant gray dress with an original asymmetric design and a waist cinched by a belt of Ulises Merida. High-heeled shoes Magrit and portfolio of Carolina Herrera, both in black; As well as a straight hair with a side parting, they have put the finishing touch to a pristine look.
A elegant styling more of the monarch, who this time has an important story to tell behind. Since, as usual, the Queen's dressing room keeps real fashion and design jewels that often speak for themselves, as is the case of the dress chosen for this act.
A style with a message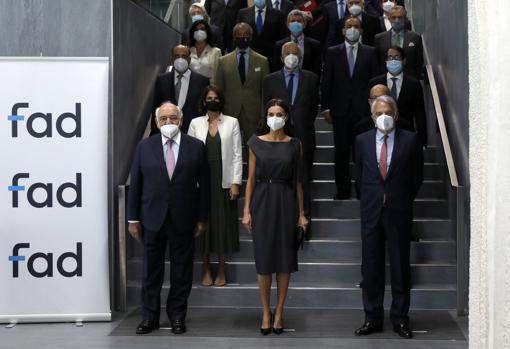 The dress that Mrs. Letizia has worn at the FAD act, it is a design belonging to the first collection in Spain of clothing made by 12 survivors of trafficking in women who regain their freedom and dignity through fashion. Behind her we find the Apramp association, the Association for the Prevention, Reintegration and Care of Prostituted Women, which owns a textile workshop located on Ballesta street in Madrid that serves as part of the integral recovery of the survivors.
A few months ago, in collaboration with the renowned designer Ulises Merida created the 'Libre' collection, which was presented in during their fashion show at the Madrid Fashion Week, Mercedes-Benz Fashion Week. All the money obtained from this collection will return to the workshop and will be destined to start a new life for all these women.
See them
comments