Ca'n Beneït, Mallorca
In the Binibona valley, heart of the Sierra de Tramuntana, this the Ca'n Beneït estate, a rural hotel that consists of a land of more than 70 hectares in which there is a fortified medieval country house, an oil mill that produces a formidable olive oil and a 200-year-old church protected by the walls of the estate. They have ten rooms of different types, from doubles to exclusive suites, and a garden-to-table restaurant with a menu rooted in Mallorcan tradition using fresh organic produce and local delicacies.
This establishment is committed to well-being and, for this reason, different yoga retreats are organized. From March 10 to 13 The next retreat takes place at the hands of Sintje Mortier, a certified yoga instructor. This program is designed to detoxify body, mind and spirit through this discipline and through meditation, energy healing and a healthy vegetarian menu. From the 888 euros per person in a double room.
Empordà Golf Club, Girona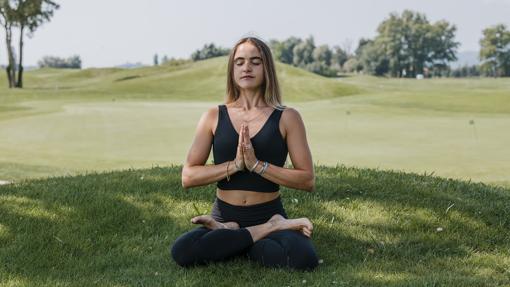 The Emporda Golf Club It has a hotel the Terraverda, surrounded by two of the best golf courses on the Costa Brava and located just five minutes from some of the most attractive beaches in Spain. Count on 86 double rooms, 7 family rooms, 5 junior suites and 3 superior suites ideal for couples and families, and two restaurants, Entrecamps and Terrafonda.
In these facilities, many activities are carried out, such as plane rides, paddle surfing, pilates, bicycle routes and, of course, yoga. Every Friday afternoon, the instructor Nina Manich da clases de Jivanukti Yoga, a typology created in the United States in the 1980s, in the hotel garden. In addition, the complex promotes healthy living, outdoor sports and the enjoyment of nature by organizing events or retreat weekends focused on this discipline, called 'Take a Breath: the Method', with highly prestigious professors such as Verónica Blume or Clauida Arias.
Hotel Masqi, Alicante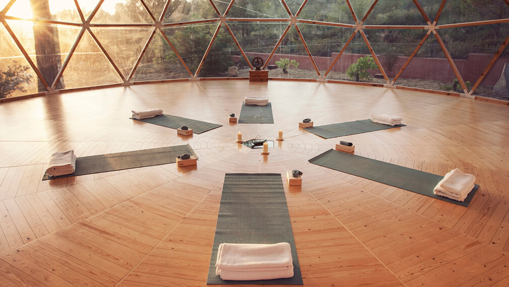 In the heart of Sierra de Mariola Natural Park, between Alicante and Valencia, is Masqi, a 19th-century farmhouse restored and refurbished as a boutique hotel with rooms divided into four categories: double, superior double, junior suite and suite, and which offers a new concept of well-being with different health-oriented programs and wellness experiences. weekend.
In its extensive menu, which has different packages to learn care tools and be able to put them into practice on a day-to-day basis, it highlights el Yoga Wellness Retreat, a yoga and meditation program that includes massages, energy therapies and gourmet bio food in the middle of nature and that can be contracted by 3,5,7,10,14 and 21 nights. Prices per person range from 1,145 euros in a standard room for three nights, up to 7,615 euros for the longest stay.
Land of water, Asturias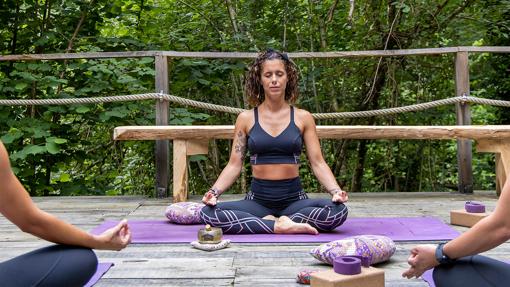 Tierra del Agua is an eco-oasis of relaxation, leisure and gastronomy that gives a twist to traditional mountain tourism and transforms it into an experiential trip à la carte in the village of Caleao (Redes Natural Park, Asturias). This accommodation away from the noise offers all kinds of activities and a total of 14 suites and independent apartments, with Nordic design and viewpoints, divided into three categories: Tierra del Agua Home, three suites of between 100 and 80 m2 for four people, a duplex Family Suite of 70 m2 for four people and ten June Suites of between 30 and 35 m2 for two people.
It has a relaxation space with an alpilo-style interior consisting of a Finnish sauna with panoramic views, a Turkish bath, a hydrotherapy shower and an ice flake fountain. The Nordic bathtub and an infinity pool complete the wellness area. In addition, they offer yoga sessions with Rosa Cayarga, as well as massages with organic oils and mindfulness workshops.
Atzaró, Ibiza
Ibiza is much more than party and nightlife. This island is peace, calm, dream beaches and cozy accommodation that offer the possibility of disconnecting and recharging batteries, such as agrotourism Atzáro Hotel & Spa. Located in the most rural area of ​​Santa Eulalia, this hundred-year-old estate with more than thirteen hectares offers beautiful gardens, fruit trees, ponds, swimming pools, a restaurant that supplies itself with your own organic garden and a spa with two saunas, a hammam, a gym and a complete program of classes in various forms of yoga, meditation and wellness.
Its rooms have been designed in complete harmony with the essence of the island, with the latest technology and great detail. This accommodation is one of the places of reference for any type of holistic training, since it has the natural energy provided by the space and the beauty of the Ibizan countryside. You can both contact teachers and professors to hold workshops and retreats or, on the contrary, reserve the space. Also has a daily program throughout the year of yoga classes taught by the most renowned teachers on the island.
Molino del Rey Retreat Center, Malaga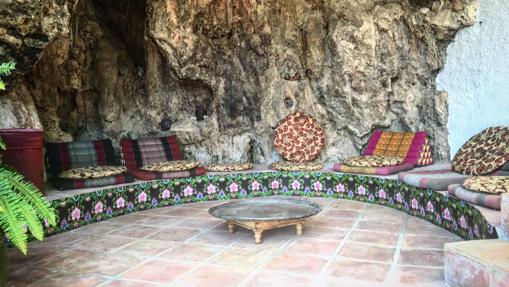 Located in the Sierra de las Nievess, this King's Mill, an ideal space to find balance and one of the first accommodations that served as a yoga retreat in Spain, also considered one of the best in Europe. This luxury hotel has a capacity for 20 people in rooms designed in a unique way and different from each other with private bathroom and balcony.
The retreat facilities feature a modern yoga hall and meditation caves to help focus the mind, body and spirit. There is also an area of ​​saltwater pools, sauna, terraces, meditation gardens and hammocks. Every week or so they organize different yoga courses or retreats. They also offer other activities such as painting or photography, as well as hiking trails around the area and a spa where you can enjoy the best treatments.
Cuadrau House, Huesca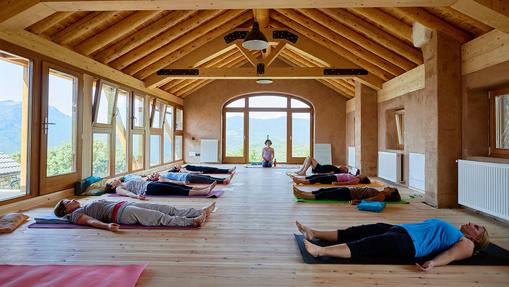 This ecological house located in the Pyrenees of Huesca was rebuilt in 2008 following bio-construction methods, and is used for yoga, art and nature retreats. The facilities offer two indoor dining areas with capacity for 25 people, a space for practicing yoga, meditation and workshops, baptized as Shala, a patio with wooden decking and a terrace and garden with splendid views.
They also offer two types of accommodation, shared, which is cheaper, and private, for those who prefer to have more privacy. The next retreat that is scheduled is from April 13 to 17, during Holy Week, and the goal is to awaken sensitivity through yoga, meditation and hiking. Reservations are now open and the price per person starts at 565 euros.