Ten minimalist and original jewelery brands 'made in Spain'
1. Mumit

This Spanish firm was born in 2018 as a new way of understanding jewelry, reinventing the concept of "Jewel for life". The objective of Mumit is represented in a selection of delicate and elegant jewels that will mark great moments and will pass from generation to generation. "Our philosophy is based on finding the perfect balance between our three pillars as a brand: jewelery tradition, quality and design inspired by the latest trends," they say from the brand. With a firm commitment to national production, all the jewels of mummies They are designed and handcrafted in Spain. «We take care of the design to the smallest detail, always presenting minimalist and fresh designs designed for today's woman and inspired by the latest trends ", they explain.
2. Small Affaire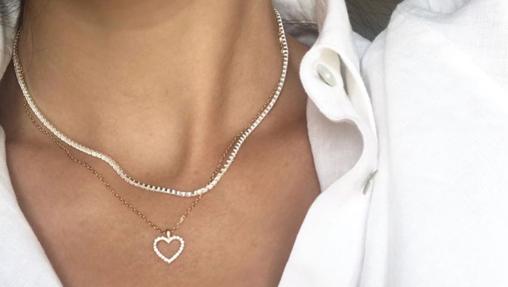 Small Affaire is the personal story of Nuria Blázquez united to the concept created around the brand as a way of life. A firm that was born 8 years ago with the ambition to offer affordable luxury through jewelry, fusing the traditional and contemporary in its designs with the mission of creating jewelry. «To be enjoyed from jeans to haute couture». Of national manufacture and "slow", as they define themselves, their processes involve state-of-the-art equipment but maintaining the manual tradition of artisans. An honest brand that creates jewelry with a positive impact following an ethical and responsible model. All its pieces in silver and gold comply with the precious metals regulation, and the precious stones and gems are totally natural and taken from the earth.
3. PdPaola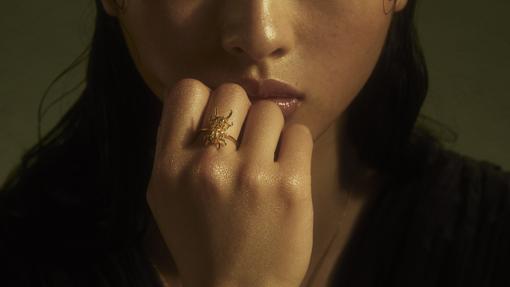 Inspired by a family of strong and versatile women, the brothers Paola and Humbert they founded PdPaola in 2014 based on the desire to create a brand with which modern women could identify and accompany them in the many roles they play in life. After abandoning their respective careers, they turned their passion for design and jewelry into a life project, paying tribute to women as a mission. «Today we are proud to be able to create pieces that bring that spark and joy to the day to day of women in more than 112 countries ", they explain. In this firm, each collection is an adventure, it tells a story. Elegant jewelery with personality ready to mark character and "make the wearer shine". 'House of beetles' is one of his latest collections, amulets in the form of necklaces, earrings and rings inspired by the delicacy of the details of wildlife.
4. San Saru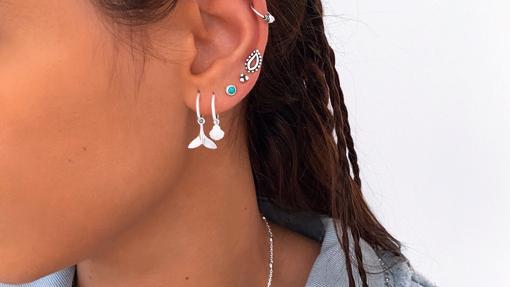 San Saru was created six years ago by Carolina Alvarez Y Borja Pundik, inspired by his travels to Morocco and Asian countries. For this reason, their products are handcrafted pieces made of 925 Sterling Silver, although they also manufacture a golden version thanks to the 24 karat gold plating. The name of the brand comes from Japanese culture and refers to the concept of the three wise monkeys ("See no evil, hear no evil, say no evil"). With a sustainable philosophy, all its materials are natural and the packaging is recyclable. San Saru is based in Barcelona and manufactures its necklaces, bracelets, rings and earrings in Spain and in other workshops outside the country, taking care of the conditions of its artisans.
5. Vidal & Vidal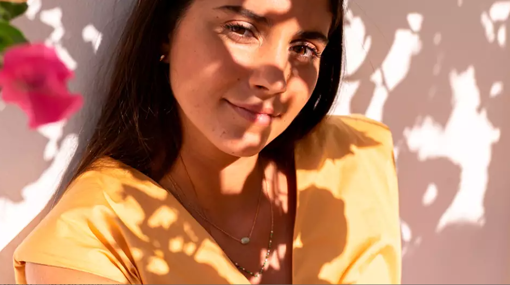 Vidal & Vidal is a Spanish jewelry firm that seeks to conquer a real, authentic and free woman. Born in 1998 in Menorca, there are now three generations of the same family that have dedicated themselves with passion and great care to designing and creating current jewelry with the highest quality standards. With more than 20 years of experience in the sector, this jewelery house makes a great commitment to sustainability in the processes of creating their jewelry and has a wide catalog with all kinds of designs. For this summer, they have launched a collection consisting of necklaces, bracelets and anklets in collaboration with the influencer and brand ambassador Maria G. from Jaime, who has not hesitated to include jewels with a Mediterranean flavor and full color among her fetish pieces.
6. Apodemia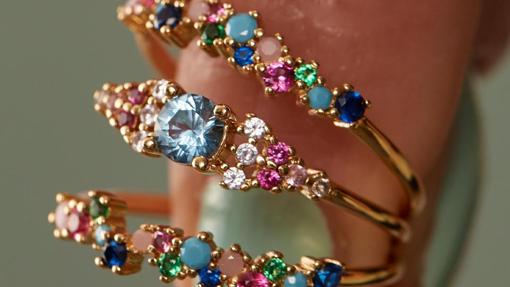 The butterfly is the unmistakable symbol of this small and delicate jewelery firm. A butterfly with a traveling and fighting spirit that transmits his knowledge and effort always. Its founders, Jimena Von Knobloch Y Jaime Landeta They are from Madrid and from the beginning they were clear that they wanted to create a universe inspired by nature that would give answers to those dreaming people who know the value of small things and seek beauty at all times; or what they call, 'The Happy Few', people who move the world, unique, different and unrepeatable people. In the catalog of Apodemia there are pieces with gold and silver baths in which there is no lack of references to nature: flowers, butterflies, dragonflies or stars in necklaces, rings and earrings. In addition to a selection of pieces with multicolored stones, ideal for summer.
7. Aristocrazy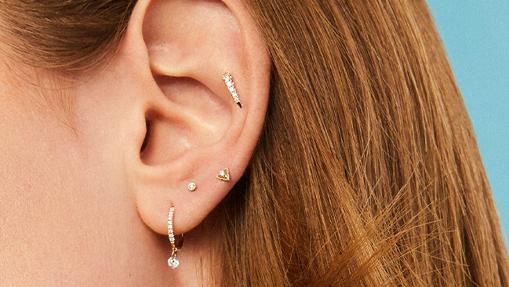 Aristocrazy is one of the leading Spanish brands in this style of jewels. Part of the Suarez group, founded more than 75 years ago by Emiliano Suarez In Bilbao, the little sister of the company was born in 2010, it already has 104 stores and continues to expand, in addition to online sales. Its jewels stand out for their elegance and especially for their design to the rhythm of the most current trends. In addition to plating, they are made of pure and high-end gold and They offer piercing service.
8. Tell me that you love me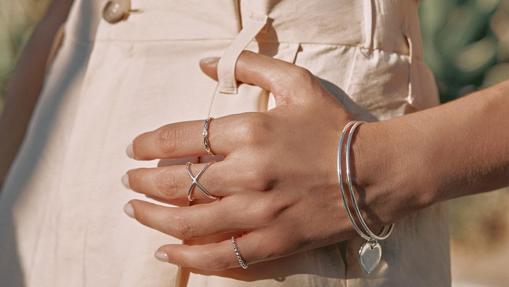 This brand of high artisan jewelery 'made in Spain' specialized in custom jewelry and unique jewelry. Created in 2012 by Eva Verdeal. Fashion designer and mother of 3 children, she comes from a family of entrepreneurs dedicated to the world of fashion, which led her to study Fashion Design between London and Madrid. In full digitization, Eva begins her career betting on electronic commerce and creates an online store of customizable jewelry. Later, he also began to incorporate his own designs, inspired by nature, art, vintage … This is how he was born tell me you Love Me, a brand that gives off romanticism, femininity and exclusivity, but also current events, without losing sight of the latest trends.
9. Alhaja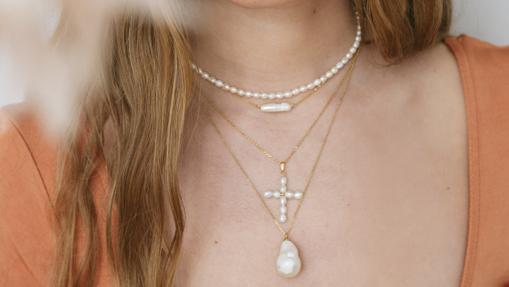 Alhaja comes from Arabic, and is used to name a very precious object or jewel. It is the word that the friends and partners Irene Rodrigo and María Borrego chose to baptize their brand of accessories, aimed at original and beautiful pieces that support the local economy and responsible consumption. They met working on the accessories line of a Spanish fashion giant, then each one went their own way and they got together again to make their dream come true. For them, "Quality is better than quantity." That is why they design and manufacture in Spain and their jewels are bathed in 24 karat gold. Among other collections of pendants, earrings and ringsThey have one of symbols and another of cultured pearls to which the products in the photo belong.
10. Casilda Finat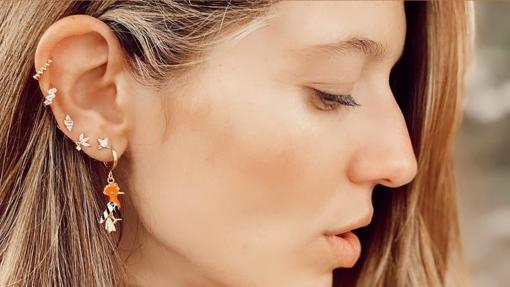 The aristocrat Casilda Finat She studied interior architecture, but was always passionate about jewelry, so she decided to launch herself as a businesswoman with her own brand Casilda Finat MC (his second surname, Martínez Costa). His talent is in the design of pieces following the latest trends and especially in the sale of packs of earrings of a wide variety of models and combinable with each other to wear many at the same time in each ear. The Viscountess de Rías has several stores throughout Spain, the most recent in Zaragoza, and she manages perfectly on Instagram, where she promotes her products and her life with her twin sister and partner, Ana Finat; her famous friends and her husband and children.