Ten of the best pizzas you can try in Madrid
Updated:
save

The pizzawas born in Naples. And from there it spread to the rest of Italy and then to the world, until it became one of the most popular elaborations on the entire planet. However, not all pizzas are the same. Neapolitan is a spongy dough pizza, like a good bread, with thick, golden edges, and much lighter, when well done, than many people assume. On the contrary, those that are made in Rome and in the north of the country have a very thin and crispy dough, almost flat. In Spain the Roman style, which is the one found in most pizzerias, has become much more popular. In Madrid you can eat high-level pizzas. These are some of our favorites:
Fokach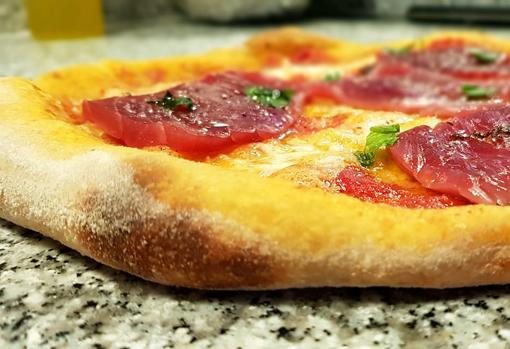 After the deserved success of his Lakasa restaurant, César Martin opened a few months ago, in the same square, this Fokach which, on paper, is a trattoria, but with a very high level and dishes that go beyond traditional Italian cuisine. One of the most attractive chapters of its menu is that of the pizzas, which are made in the restaurant's kitchen with a very successful dough, covered with quality ingredients. Five are offered, plus one of the day. All very original, such as the Arce, with Iberian pork tenderloin smoked with vine shoots, the Yvonne, with red mojo, or the spicy with smoked scamorza and spicy salami from Guffanti, one of the most prestigious Italian brands. Plaza Discoverer Diego de Ordás, 3. www.fokacha.es
Award-winning Forneria Ballaró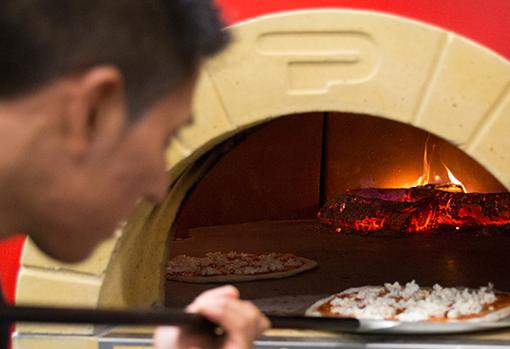 The Sicilian Angelo Marino, owner of Ballaró MarketIt is also true of this 'fornería', located a short distance away. An informal place, with a terrace on the sidewalk, a space with a bar on the ground floor and a spacious dining room on the top. And of course a good wood oven, the main protagonist, where very well worked pizzas are made, made with sourdough, whole wheat flour and long fermentations. Crispy thin crust pizzas that come out of that oven at its exact point and that are offered in two sizes: individual and large to share. Some classic, like margarita, and other more original, like pumpkin, mozzarella, speck and feta cheese, with a nice sweet touch, or artichoke hearts and goat cheese. Santa Engracia, 90. www.forneriaballaro. com
Trattoria Manzoni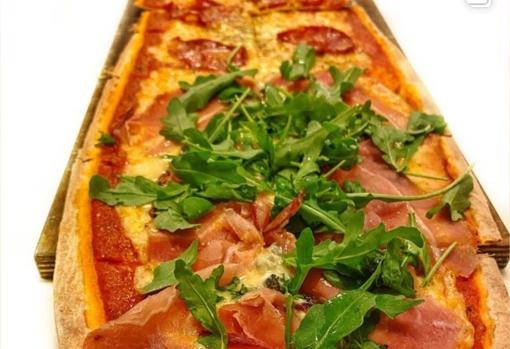 Ten years ago I came to Madrid Alberto Letter, an experienced chef who masters pasta and especially pizza dough, which he made in a small trattoria located next to Lake Como. He joined the late Don Lisander with his son Stéfano, where they made some of the best pizzas in Madrid . For some years now, they have been running this modest place, which is talked about too little despite the level of these pizzas. Flawless dough, extraordinarily thin and crispy, well dries on the bottom to give it the exact point in the oven that can be seen at the entrance. They offer a wide variety, from the traditional margarita, which is undoubtedly the best option, to the quail eggs with truffle. Breton de los Herreros, 13. 91 441 58 52.
Big Neapolitan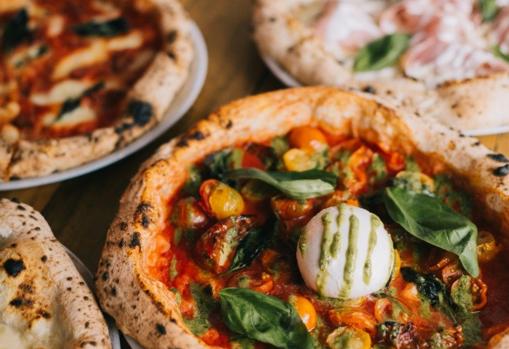 In the eight stores that are spread throughout Madrid there are Neapolitan 'pizzaioli' and ingredients that for the most part come from Italy. These professionals work the flour dough (type 00 and subjected to double fermentation) in front of the public with that skill that has been one of the aspects most valued by Unesco when it comes to designating Neapolitan pizza as Intangible Heritage of Humanity . Pizzas that are baked at 500 degrees Celsius for a minute and a half in refractory stone wood ovens brought from Naples and that offer a thin, elastic dough with thick, fluffy edges. Among the dozen they make, there is no lack of the essential margarita, although there are other outstanding ones such as the Grosso, with mozzarella, San Marzano tomato, arugula, Parma ham, parmesan slices and cherry tomatoes. Hermosilla, 85 and seven more local ones. www.grossonapoletano.com
Kilometers of Pizza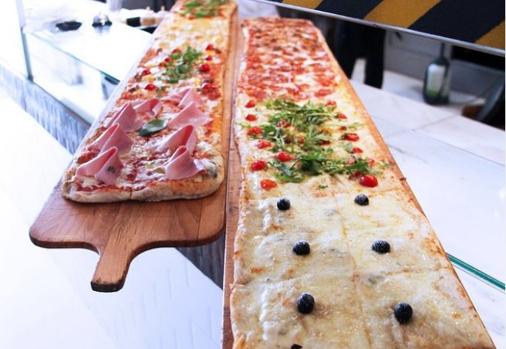 Curious this pizzeria where they are made and served pizzas up to two meters long and that it has a meter in which the "kilometers" sold are recorded. Its owners toured Italy to find the best pizza doughs, although in the end they found what they were looking for in Spain, specifically in Tomelloso, where he works. Jesus Marquina, four times world champion of the specialty. This has been the project advisor. They use imported flour from Italy to make them and have installed a custom-made oven. Pizzas with artisan doughs that are made and fermented in the restaurant's kitchen. Long and controlled fermentations that make them lighter than usual. It has been chosen Roman style, thin and crispy dough, although the longest ones, enough for eight or ten people, are somewhat fluffier. There are two types, on the one hand the traditional ones, from the margarita to the one with four cheeses, and on the other, some more 'creative', such as the so-called sirloin pepito, a pizza version of the beef pepito, or La Venta, with fried quail eggs, chopped chorizo ​​and Iberian bacon. Avenida de Brasil, 6. www.kilometrosdepizza.com
Don Giovanni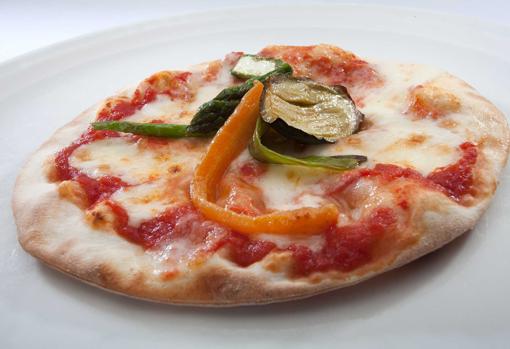 Don Giovanni It is one of the best Italian cuisine restaurants in Madrid. The architect is Andrea Tumbarello, a Sicilian economist who abandoned his profession to come to Spain and dedicate himself, almost by chance, to cooking. An extroverted character, with an overflowing personality, in a short time he managed to turn his modest trattoria into one of the essential addresses to eat well in Madrid. Pasta, made to order, is the main attraction. But never forget their pizzas. Almost twenty can be found on its menu, from the traditional margarita or four cheeses to the excellent black truffle or the one with botarga (dried Sicilian tuna roe). Even one that bears the owner's name, made from tomato, mozzarella, York ham, fresh sliced ​​mushroom, spicy salami, egg and oregano.Paseo Reina Cristina, 23 (back). www.dongiovanni.es
Reginella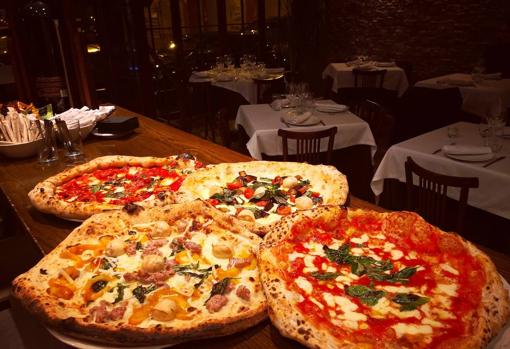 Mirco Matiello is a Neapolitan pizzero who has been working in Madrid for a while and who opened this restaurant three years ago to the Roman Davide Piazza, which is at the front of the room. Both met working in another Italian establishment and were encouraged to undertake this adventure. Reginella has a wide and varied menu in which pizzas, made in the traditional style, have a special role. As in the rest of Neapolitan-style pizzerias They have set up an oak wood oven that presides over the dining room. The dough is made daily in the restaurant itself with double zero wheat flour and ingredients that come from Italy are used. Tasty pizzas and in a perfect point. In addition to the twenty that they usually have, they usually offer varieties off the menu.Modesto Lafuente, 76. www.reginella.es
Mister 01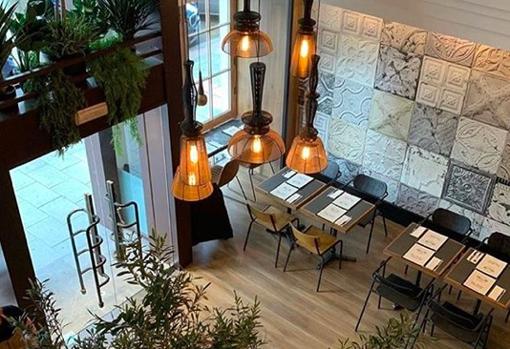 This pizzeria arrived in Madrid at the end of 2019 from Miami, a city where the Italian settled in 2014 Renato Viola, a native of Salerno. It started with a small place and now has three restaurants serving more than 1,300 pizzas a day. Unlike most pizzerias, they have not installed a wood oven. To make them use two special electric ovens They can simultaneously make twelve pizzas in three minutes. You gain in regularity and speed, but you lose those aromas that the firewood provides. The ones in this house are al roman style. Here they get a very successful dough, with a correct toasting and crunchiness point and, above all, especially light. In the menu there are three types, traditional, special and 'extraordinary'. The latter provide a touch of creativity, in form and ingredients. Several of them, which are called 'stars', are shaped like an eight-pointed star, with the edges filled with ricotta. Apart from these questions, which are more about marketing than anything else, the truth is that the pizzas are not bad at all.Sor Ángela de la Cruz, 22 and Ponzano, 93. www.mistero1.es
Ouh … Santa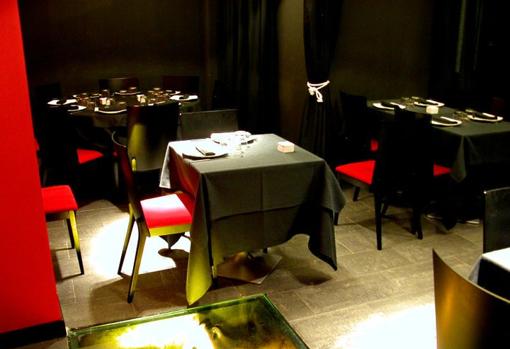 From the hand of the actor Bruno Squarcia, who is one of the restaurant's partners, and with his peculiar name (babbo in Tuscan means dad), this is one of the best places in Madrid to enjoy a good pizza, baked in wood, with a very thin dough, toasted and crunchy, but that bends without breaking. In contrast to pizza classicism, the place offers a peculiar, minimalist decoration, in which the color black dominates with some counterpoints of red and white. The pizzas are a good size. On top of them, genuine ingredients, as in the DOC margarita, which is made according to the strict rules of the authentic pizza of the same name: good sauce of fresh tomatoes, authentic Campanian buffalo mozzarella and a touch of basil. There are many others of high level, all with the common denominator of perfectly made dough and with fresh tomato sauce as the base of all imaginable ingredients. Years of the Peral, 2. 91 547 65 81.
Anema e Core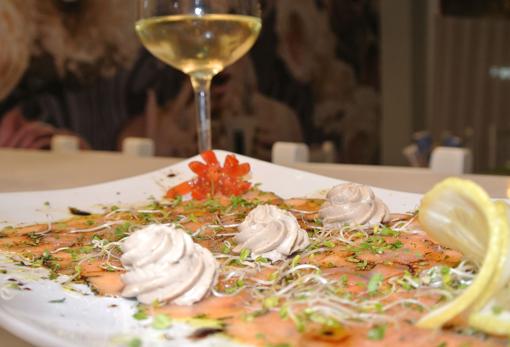 One step away from Opera, this Anema e Core (Soul and Heart) is a Neapolitan restaurant-pizzeria, as advertised on the door, and the truth is that this is one of the best places to eat pizzas in the center of Madrid. Two of the proprietary partners come from there, cousins ​​Darío, who takes care of the living room, and Roberto, in the kitchen. Pizzas with a very thick edge and a light crust whose secret lies in the resting time and the quality of the oven, in this case made of Sorrento stone expressly brought from Naples. Although there are more than a dozen on the menu, the best are the simplest. This is one of the few places where the authentic PDO margarita is prepared, made simply with natural tomato, arugula and authentic buffalo mozzarella with a protected designation of origin, without a doubt the most recommended option. It's really good.Donados, 2. 91 542 22 53.
See them
comments