Updated:
Keep

Quit smoking, do more sports, eat better… The beginning of the year is the time chosen by a large majority to give free rein to the lists of resolutions with which to find motivation for the coming months. Desires to look better inside and out that are not only related to health, since it is already known that to give off a good image, clothing is key. Moreover, it is one of the most powerful non-verbal means of communication, so it should not be left aside, as is the case with body and aesthetic care.
Returning to the field of fashion, January is also the month of sales, which means that it is also a very successful occasion to give your dressing room a facelift by taking advantage of the discounts from the firms.
But no matter how much prices increase the desire to take everything home, success lies in knowing how to select with criteria. A fact that has increased since the pandemic began and that has changed the mentality when it comes to shopping.
These teachings could be grouped into ten key points that make it clear that times are changing, and with them trends. A decalogue so that even the simplest wardrobes have nothing to envy to those of the 'insiders'.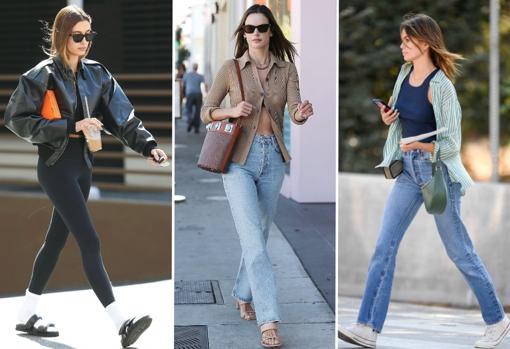 Decalogue for a wardrobe worthy of an expert
1. Make a conscious purchase. If before it was that of 'much and cheap' now quite the opposite. It is much more convenient to invest in quality garments with timeless designs that can last longer in the closet and that will also continue to look new no matter how much time passes. A concept advocated by fashion firms -both 'low cost' and 'premium'- that are increasingly opting for more leisurely and thoughtful collections.
2. Bet on sustainability. Increasingly, firms opt for production and distribution processes that promote respect for the environment, and at a time when nature demands the attention and care it deserves, sustainable fashion takes on great importance. It does not hurt to opt for small businesses and support 'made in Spain' firms, especially in these turbulent times.
3. Invest in basics. The stylists already say it, the perfect wardrobe has 70% of basic garments, among which knitted sweaters and t-shirts in a wide range of colors, straight-cut dress pants, high-waist jeans cannot be missing. , an oversize blazer and of course, a 'little black dress'. Effective solutions to always be perfect without having to think too much.
4. Add trend brush strokes. Essential to give a modern air to styling. Of course, when choosing one or the other, it is key to choose those that make you feel comfortable and do not annul the identity of the wearer.
5. Delete what is not used. In a closet in which there are few things, everything is better visualized, and there is nothing worse than opening it and seeing it full of garments that no longer inspire us at all. There is nothing like getting rid of what is no longer used to let in new ideas, without fear!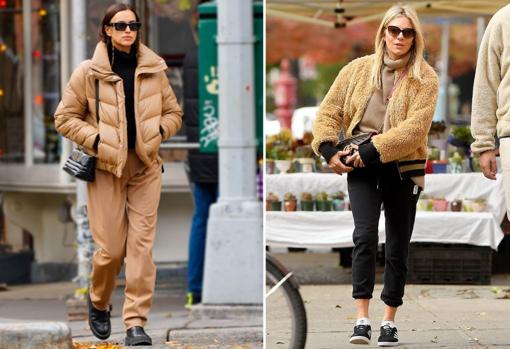 6. Make order a mantra. Drawers, shelves, baskets… Any instrument that makes it necessary to keep the wardrobe looking like it has just been tidied is more than welcome, especially when you live in a hurry and want to take a quick look and have everything located. Here you can find some very effective tricks to achieve it.
7. Really know the true size. Contrary to what one might think, a high percentage of women do not have a correct notion of the size they wear, just as they do not know which are the patterns and cuts that best suit them. That is why, in the first place, it would be necessary to identify the type of silhouette that one has and based on that build a suitable dressing room. It is worth resorting to the help of experts -which can be from stylists or store personnel- when going shopping to have a critical point of view.
8. Create a 'look menu'. Sometimes the rush and comfort are responsible for always choosing the same combinations of garments, but the truth is that the wardrobe usually offers many more possibilities if you learn to look at it with different eyes. A very effective trick is to take photos of most of the garments and thus have a more comfortable view of all of them when creating new outfits. It doesn't fail.
9. Open the mind. In line with the above, it should be noted that it is very appropriate to seek inspiration not only in social networks and the figures of the models and influencers of the moment. Also in ordinary people and in everything that surrounds us. Any idea is good to give the outfits an interesting point, and in terms of fashion, all kinds of ideas are accepted.
10. Pay attention to accessories. Focusing solely and exclusively on the garments that make up the outfit does not mean that an impact result will be achieved. As the experts say, never underestimate the power of accessories, the real elements that help make a difference.
See them
comments