San Marino
Republic of San Marino. In 2019 there were 111,000 international tourist arrivals (overnight visitors). In 2018 it had been only 84,000. It is a microstate in northern Italy, with only 61 km2 and 33,000 inhabitants. A small city with a beautiful medieval area located on Mount Titano, with three medieval towers on each of the mountain's peaks that are its hallmark. The oldest is the Guaita, from the 11th century. One day, or even less, is enough to see the country. A walk through the narrow streets is a delight, and also very close (in fact, it can be seen from the top of the mountain) is Rimini, a symbol of the Adriatic coast.
Liechtenstein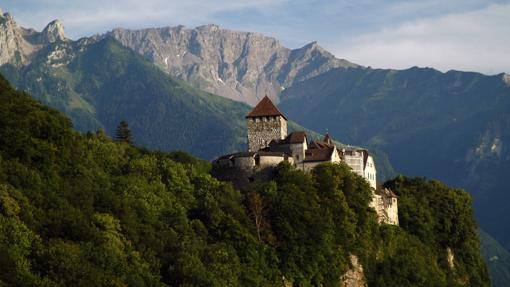 Principality of Liechtenstein. In 2019 it registered 98,000 tourist arrivals. In 2018 they were 87,000. It has an area of ​​160 km2 wedged between Austria and Switzerland, with about 39,000 inhabitants. Vaduz Castle – owned by the princes of Liechtenstein since 1712 – is a must-see, with views over the city and the Rhine Valley. Otherwise, the pedestrian area in the center offers a pleasant walk without passing traffic. by Parliament, the Government and City Hall, the cathedral and six main museums. In addition to Vaduz, the Principality is made up of eleven municipalities surrounded by mountains, nature and many kilometers of hiking trails.
British Overseas Territory of Anguilla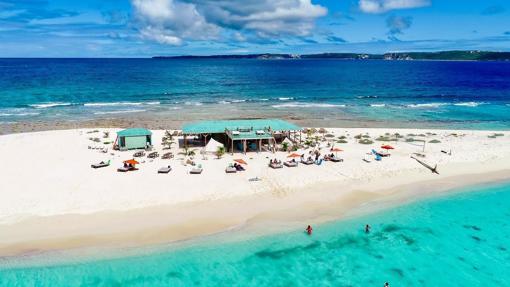 British Overseas Territory of Anguilla. In 2019 it had 95,000 tourist arrivals. In 2018, 55,000. It is a small island in the Caribbean, in the Lesser Antilles, of 91 km2, in which some 16,000 people live. Visitors are usually cruise passengers or sailors on their ferries, larger or smaller. Life revolves around its dozens of white sand beaches – some of the most beautiful in the Caribbean – and excursions on glass bottom boats, in addition to all imaginable water sports, especially diving. It is also a well-known and exotic place to marry. In this small British overseas territory, which was for a short time independent, there are large holiday homes, a well-preserved capital (The Valley), underwater caves for diving and a bucolic atmosphere still little known by international tourism.
Palau
Republic of Palau, in Micronesia. In 2019 it registered 94,000 tourists. In 2018, 106,000. There are about three hundred and forty islands of volcanic and coral origin in the Philippine Sea. It forms, together with the Federated States of Micronesia, the archipelago of the Caroline Islands. It is believed that the first European explorer to sight the islands was the Spaniard Gonzalo Gómez de Espinosa in 1522, aboard the ship Trinidad, during the Magellan-Elcano expedition. As you might imagine, it is one of the most spectacular diving and snorkelling destinations in the world. According to Lonely Planet, Palau offers other great adventure options: kayaking, snorkelling or driving on unpaved slopes, in a fantastic setting. History buffs can visit the many WWII remnants scattered throughout the jungle, as well as some good museums in Koror. In 2020, the country's Tourism Office announced a project to mitigate the carbon footprint in the tourism sector.
St. Vincent and the Grenadines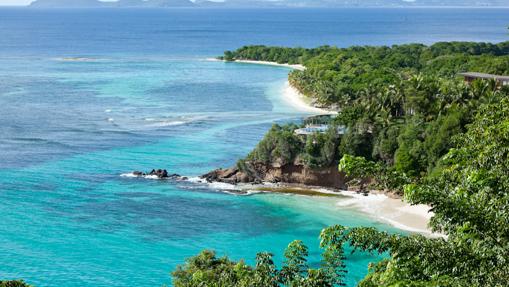 St. Vincent and the Grenadines. It is part of the British Commonwealth of Nations, with Queen Elizabeth II as head of state. Tourists in 2019: 85,000. In 2018: 80,000. It has 387 km2, located west of Barbados, in the Caribbean. One of its islands, Mustique, is well known in the UK for many years being the refuge out of the spotlight for Margaret of England, who enjoyed a life in freedom there. Another of the idyllic areas of the archipelago is Wallilabou Bay, the beach of Pirates of the Caribbean. The pier, the tavern and some of the houses that appeared in the film are preserved there.
Timor Oriental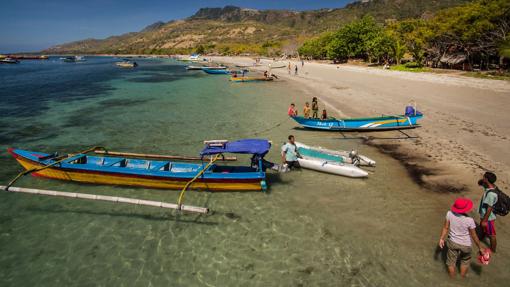 Democratic Republic of Timor-Leste. Tourists in 2019: 81,000. In 2018, 75,000. This Southeast Asian country has an area of ​​14,874 km² and a population of more than 1.3 million inhabitants (2019). It was a Portuguese colony and later occupied by Indonesia, before achieving its independence in this century (2002). The violence generated in those years left tens of thousands of deaths. It is now the youngest country in Asia, and perhaps the poorest as well. The interior is mountainous, with hot springs, thick jungles, roads past which herds of buffalo pass, and rushing rivers, as described by Lonely Planet. The beaches are white sand and divers will find coral reefs and 253 species of fish living on them, a world record. The Council of Ministers recently approved a plan to develop a world-class marina complex in the heart of the capital, Dili, with the aim of improving visitor numbers and tourism revenue in the country.
Guinea-Bissau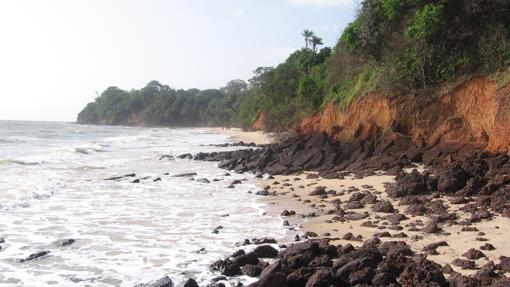 Guinea-Bissau. Tourists in 2019: 52,000. In 2018, 55,000. This former colony is a notch between Senegal and Guinea, with the Atlantic and its islands as a front. Indeed, there are beaches, old objects and buildings from the colonial era, a tropical climate, national parks and wildlife, including the exotic and rare pygmy hippopotamus, present for example in the Bijagós Islands. For years, instability and political violence kept tourists away. "The decades of Portuguese colonization were followed by the long and painful struggle for independence; and after that, several civil wars and political chaos, "Lonely Planet recalls. The Bijagós, by the way, are essential for their long white sand beaches bathed by waters teeming with fish.
Comoros
Union of the Comoros. Tourists in 2019: 45,000. In 2018, 36,000. This small country made up of three islands in southeastern Africa, in the Indian Ocean, near Madagascar, is another case of a difficult mix of political instability (almost a score of coups since they achieved independence in 1975) and rampant poverty. . There is a fourth island, Mayotte, it is a French overseas territory governed by the laws of this country. In all cases we will find paradisiacal beaches, some active volcano, few tourist facilities and a lot of time to do nothing (there is never a rush there), to forget the western hubbub.
Solomon Islands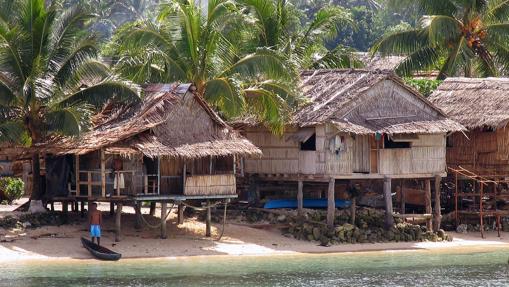 The Solomon Islands are actually more than 990 islands, of which six have a larger area. Tourists in 2019: 29,000. In 2018, 28,000. It is a former British colony to the east of Papua New Guinea and is usually traveled from Brisbane, Australia, or from Fiji. Here we will find another paradise for water sports and postcard beaches, plus the opportunity to follow the trail of the Second World War. In these waters there were fierce battles between the forces of the Allies and the Japanese, including that of Guadalcanal. Sunken ships are always a diver's paradise. Lonely Planet describes the landscape like this: volcanic islands, crocodile-infested mangroves, large lagoons, tropical islets and emerald forests.
Montserrart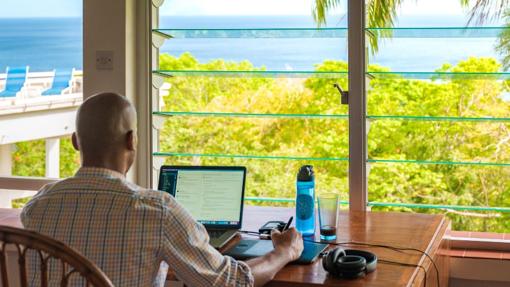 Montserrat. Tourists in 2019: 10,000. In 2018, 10,000. It is a British overseas territory located southeast of Puerto Rico, in Caribbean waters. Successive eruptions of the Soufrière Hills volcano in the 1990s destroyed the city of Plymouth, forcing the population to evacuate. Today, that buried city (also known as Modern Pompeii) has become a major tourist attraction for volcano enthusiasts. In addition, Montserrat is a destination for digital nomads ("Work remotely and safely from an exotic location" is the slogan of their campaign).