The cave with fresh tracks of human feet from 4,600 years ago
1. Eye Guareña

7 km. Quintanilla del Rebollar, in the heart of Merindad de Burgos, is one of the main karst complexes in Spain and one of the ten largest in the world.
Ojo Guareña is made up of more than 110 kilometers of underground galleries located in the Sotoscueva valley, between the Trueba and Nela rivers and were declared a Natural Monument in 1996.
2. Visitable area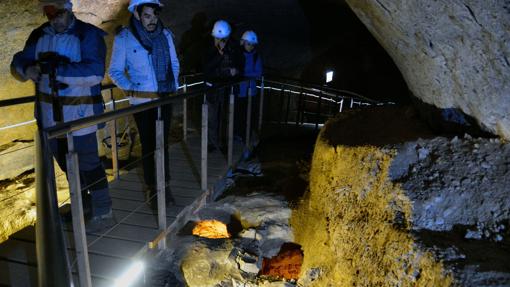 Of this huge network of 18 caves you can visit only about 400 meters of simple layout on wooden corridors. A large anthill that extends for 6 levels of height where, in addition to the classic stalactites and stalagmites, there are a series of cave paintings up to 11,000 years old, in an impressive setting in which they have found remains of a population dating back to the Middle Palaeolithic, 70,000 years ago.
3. Palomera Cave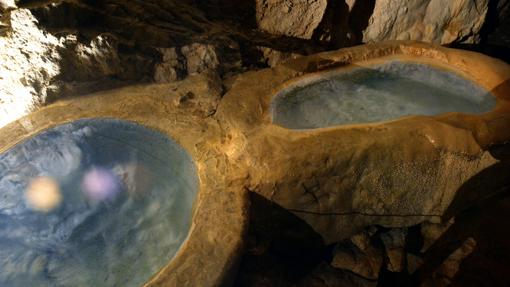 The Palomera Cave was opened to the Public in 2013 and its main protagonist is water: underground rivers, rain seeps, condensation water and high humidity that have created a dark and watery microclimate.
4. The entrance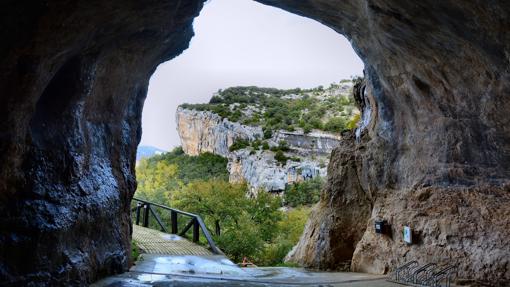 Visitors enter the cave through the Dolina de Palomera, a depression in the middle of a forest full of lichens. As they go down a ramp with wooden railings, the darkness is increasing, the silence is only broken by the fall of a few drops of water and the comments of the astonished tourists.
5. Helmets and masks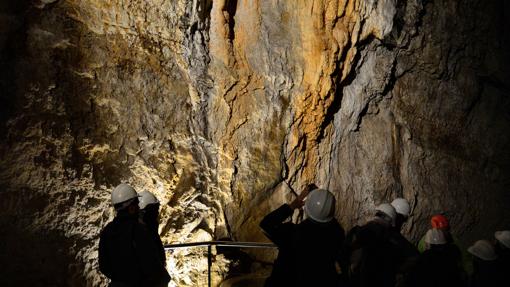 The cave is easily accessible for all types of visitors, even if they are not in great physical shape or are specially equipped, of course, you have to be warm as the temperature does not exceed 11º even on the hottest days outside, and wear shoes comfortable. Protective helmets are handed out at the entrance. The minimum age for access is 12 years old.
For obvious reasons, the groups, which were 9 people, have been reduced to 5. The duration of the visit has been reduced from 45 to 30 minutes. The use of a mask is mandatory for all people and throughout the premises.
6. Hermitage of San Bernabé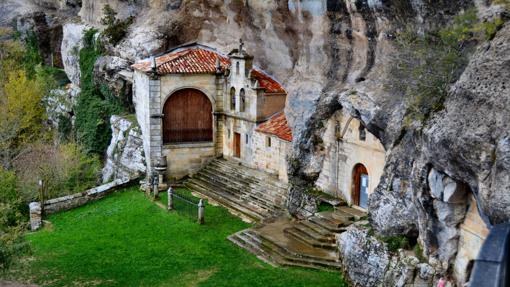 And at the end of the speleological route comes the icing on the cake. From the caves you exit through the hermitage of San Bernabé. Taking advantage of the natural walls outside the chasm, the facade of the temple is made of ashlars at the base of a cliff and is topped by a belfry. Inside, a series of naive, comic-style frescoes completely occupy the rock walls and ceiling. The drawings, from the 18th and 19th centuries, narrate the life of Saint Tirso, a martyr condemned to die cut in two, but his exceptional faith caused the saw with which they tried to dismember him to break.