the couturier who freed us from the corset
A young King, only 19 years old, leads the car march that goes from the Royal Palace to Pardo to receive his fiancée, the young woman Victoria Eugenia of Battemberg. A sample of modernity with which Alfonso XIII intends to dazzle the princess's daughter Beatriz from the United Kingdom, to which he had become engaged a year earlier, in 1905, during his first trip abroad. This trip aimed to remove Spain from the international isolation to which it had been subjected since 1898, but to which her mother, Queen María Cristina of Austria, had put another: to find a single princess to marry.
"I'm going to marry a woman I'm in love with," he said to his mother. And he fell in love with the one he was in love with. Azorín would write on the pages of ABC: "It is impossible for me to imagine a girl more beautiful, more delicate and spiritual than this blonde princess." On May 31, 1906, in Jerónimos, they got married.
The 'blonde princess' brought fresh air to the Palace. In the words of the Infanta Eulalia de Borbón, aunt of the King, the arrival of Victoria Eugenia "has been like a blossoming of youth, grace and smile in the grim court of Madrid. Since Victoria came to Spain, she is the fashion guide. She has done in the life of Spanish women what Gavinet asked for our politics: she has Europeanized her ".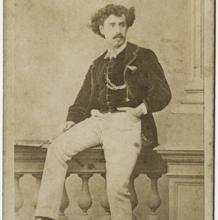 The artificial costumes of the 19th century give way to costumes that reveal the female body as it is. Europe begins to live what is known as Belle Epoque, a time with a brilliant decadence but marked by the joy of the beginning of a new century. Paris set the trends. It was necessary to soften the figure of the woman which had been oppressed for decades by corsets that pushed the chest upwards while crushing the thorax, belly and hips. All to get to the figure of 'S', with a wasp waist. In some women 'entrances in the flesh', as the canon of beauty of the moment marked.
He already left it written Montaigne: "To have a Spanish-style body, what torments did they not suffer, stiff and tight, with large sores on their flanks that could become raw?" And not only the corset, underneath the dresses they also wore trousers, corset covers and starched petticoats. Guinness record.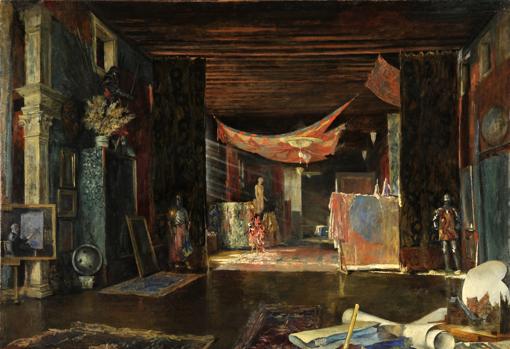 The couturier would go down in history Paul Poiret as the first to dispense with the 'prison' of women in its collections. He modified the corsets, in 1909, to become a girdle and a bra, raising the waist to the chest in a return to the empire style. But that liberation did not last long, because he himself once again caged the female body in skirts so narrow that they did not allow movement. Women had to wear some shackles between the legs so as not to break the fabrics when walking.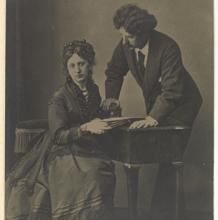 It was Mariano Fortuny y Madrazo, son of the famous painter Mariano Fortuny and Marsal, the main architect of giving women freedom and comfort. Without a corset, armed fabrics no longer made sense, it is the vaporous ones that prevail. He straightened his designs with straight lines. Women should show curves, yes, but only those that their bodies wore as standard. Their models were reserved for upper-class women, and not only because of their price, but because the great fall of the fabrics marked any bulge, banning women who did not have a suitable figure.
Fortuny broke taboos in Europe, by making her clothes worn without underwear, a scandal for the time, and much more in Spain, where women still used the nightgown 'to procreate', imagine, the one that had a front opening with an embroidery that said "God wants it".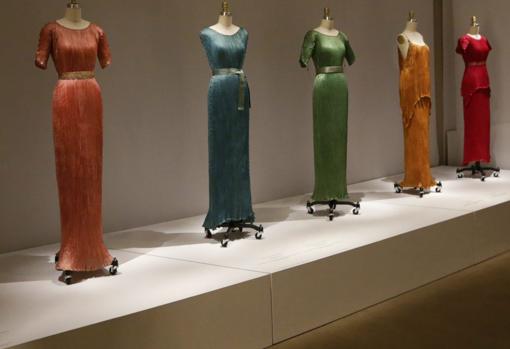 Mariano Fortuny left Spain when he was only three years old, although he never renounced his origins. Moreover, such would be his love for Spain that a year before he died, in 1948, he compiled his inventions and discoveries in a series of works and began steps to transfer the Pesaro Orfei Palace in Venice to the Spanish Government in exchange for its maintenance, but it was rejected. What our country missed! It must be borne in mind that, not only was his inventions in the dyeing and pleating of fabrics unique, but he originally invented a scenographic apparatus called the fortuny dome, which was the first play of lights on the main stages of the world. He designed metal and silk lamps that illuminated salons and museums, considered true milestones in the history of design.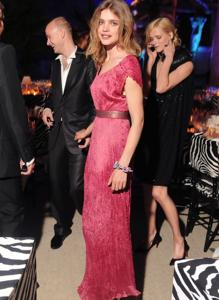 Mariano Fortuny y Madrazo was born in the popular Fonda de los Siete Suelos in the Granada capital in 1871. He considered himself a 'Spanish painter'. It came from gesta, because the reputation of his father does not need comment, and his maternal grandfather, Federico de Madrazo, was a painter to the Court of Elizabeth II and director of the Prado Museum. He was heir to one of the great and influential dynasties of Spanish artists. Thus, he dominated painting, engraving, scenography, lighting, photography and, of course, textile design. He was the greatest and best 'magician' in obtaining colors for his paintings and for the dyeing of fabrics. He managed to dye them in such a way that they gave the appearance of being old fabrics. Some of his tints have not been known how he obtained them.
With his clothes, he fascinated the European society of the time, not only because of the exceptional tinting, but also because of the timeless elegance of his suits, since he did not adhere to fashions. His works are unique and unrepeatable. Fame was given to him by Delphos dress, dating from 1909, a 'work of textile art', if I may license it, in honor of the bronze carving the Charioteer of Delphi. The pleat of this dress model consists of about 430 and 450 folds. Taking into account that there was no gadget at that time until the one developed by him, it has great merit. Of course, then I ironed it with starch and egg white. They began to be sold, in 1920, all over the world: Paris, London, New York … Women showed the world their revolution with garments that did not allow underwear and that completely liberated their body. Their models wore, among many others, the dancer Isadora Duncan, the actress Lillian Gish, the Marquise of Casati.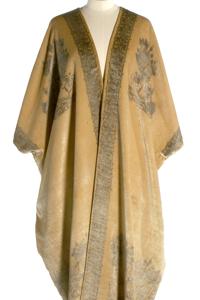 But not only did the Delphos take him to the top of fashion, tunics, jackets, capes, coats evoking clothing of very diverse styles, although fundamentally of late medieval, Renaissance and oriental inspiration. Capped layers of various spikes called burnous; also the calls both, which are long, sleeveless tunics in silk or velvet that were worn as coats.
Venice at that time is invaded by Arabic ornamentation, which is clearly reflected in its garments. He was also influenced by his many trips to Beirut, where he attended the annual Wagnerian festivals, his great admiration. The trips brought him contacts and friendships with personalities that are marking his way of acting and working with fabrics. He met and befriended the art critic Ugo Ojetti, with the prince Fritz Honelohe, in whose residence he would meet Eleonora Duse. In honor of this Italian actress, she designed the Eleonora dress, where she leaves the vaporous fabrics aside so that the armed fabrics take center stage again, recalling the medieval tabards with these dresses, with a fan on the sleeves to resemble the overlapping of garments.
Many of the garments of this great designer that we have in Spain were donated by his wife, Henriette Negri, knowing her husband's love for her country of birth. Henriette was a mainstay in the manufacture of Fortuny's garments. Together they turned the workshop into a mini-industry, where unique prints were made by means of plates, the pleats already mentioned, the aged fabrics with silver and gold glitters obtained by applying bronze or copper powders to the fabrics. A work of art on fabrics.
During World War II he only went out to the streets to fulfill his duties as honorary vice consul of Spain in Venice, a position for which he was appointed in 1924; two years earlier he had been appointed as curator of the Spanish pavilion at the Venice Biennale for life. Charges that he always carried with pride. Now 150 years after the birth of this great designer, he would well deserve better recognition.