Updated:
Keep

Contemplating the vastness of space and discovering the cosmos is a dream that may come true in the years to come thanks to space travel, but the Gateway Foundation just took another step in the space tourism race with the announcement of the world's first hotel. which will be located in the stratosphere.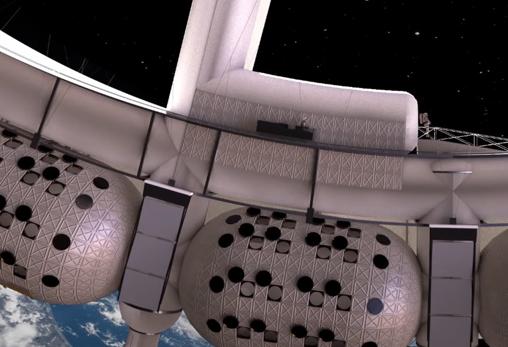 The Voyager Station, to be built by the Orbital Assembly Corporation, will have an area of ​​50,000 square meters and will begin in 2026 with the anticipation of receiving the first guests in 2027. The hotel will be shaped like a rotating ring, a gravity equivalent to one sixth of that of the Earth and the capacity to accommodate 440 people in luxury rooms.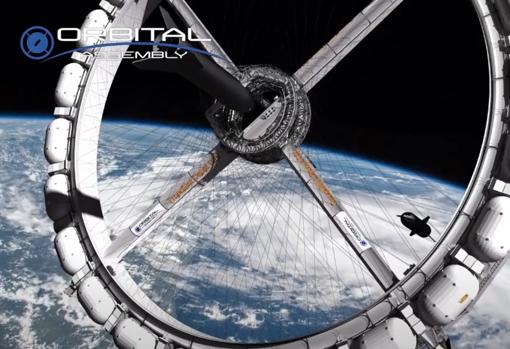 The first element to be built will be a non-pressurized central annular structure that will contain the coupling center at its center. Next, the 200 meter diameter outer ring truss will be assembled and connected to the central ring using a spoke network. This ring will support the 24 room modules, which will be used for accommodation, restaurants, bars, gym, crew accommodation and scientific research modules.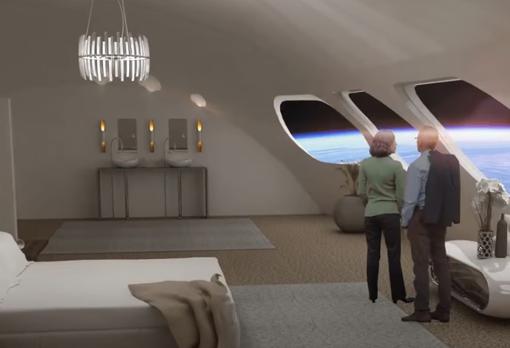 Voyager Station will have a range of vacation accommodation options with 500 square meter 'luxury villas' that will be available to rent for a week, a month or permanently with capacity for 16 people. They will have three bathrooms and cooking facilities. Alongside the villas, the space station will feature numerous 30-square-meter hotel suites and private bathrooms.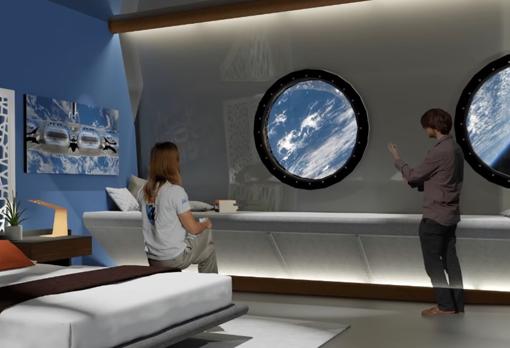 According to the Gateway Foundation, since the space hotel has gravity, guests should expect an experience similar to that of visiting a luxury hotel. They will be able to have lunch and dinner in a restaurant with all kinds of dishes, relax in a three-level bar with a water fountain that will apparently defy the laws of physics or practice different sports in an activity module with seven meter high ceilings that at night it will be used as a concert hall.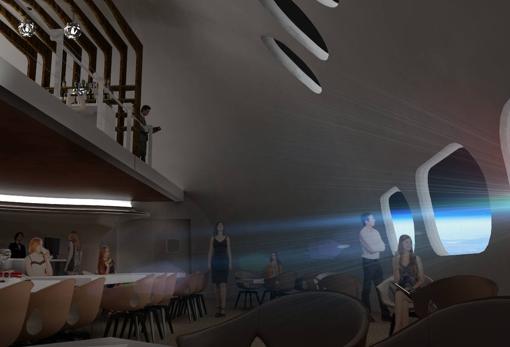 The Voyager station was originally planned to open in 2025 but delays related to the coronavirus have pushed it back to 2027, the company said. Numerous architects and designers are currently working to develop space tourism. Recently, the transportation design studio PriestmanGoode developed a high-performance balloon to take space tourists on a 'cruise' through the stratosphere and the London-based studio Seymourpowell designed the interior cabin of the Virgin Galactic spacecraft to carry six passengers. on a suborbital flight into space and see Earth.
Tim Alatorre, senior design architect at Orbital Assembly Corporation says that "over time, going into space will be another option that people choose for their vacations, like going on a cruise or going to Disney World." "Because overheads are still so high, most people assume that space tourism will only be available to the super-rich, and while this will be true for years to come, the Gateway Foundation aims to make the space travel is open to all ».
See them
comments