The five essential steps to take care of the skin, according to dermatologists
Updated:
Keep

There are more and more beauty products for delay skin aging, which raises doubts about the need or not to use them all. To find out which ones are really important, we turn to dermatologists. Experts Recommend minimalist routines, adapted to each type of skin. And in these routines there are five essential steps to achieve a smooth and luminous complexion.
Facial cleansing in the morning and at night
The essential first step to Take care of the skin It is the facial cleansing that should be done in the morning and at night. Even if makeup is not used, it is necessary always clean the skin so that the cosmetics applied afterwards take effect. In the morning, facial hygiene is used to remove night products, sweat and other toxins that accumulate on the skin. At night, with cleaning they are removed pollution particles, sweat, products applied for the day and makeup. Some experts advise performing an evening double cleaning, first using a product with an oily texture and then a product with a watery texture.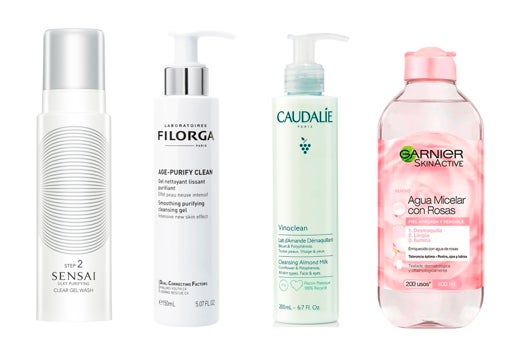 It is important to always choose cleansers adapted to each skin type. The Dr. Rosa del Río, dermatologist specializing in facial aesthetics of the Pedro Jaén Group, advises «products with sebum-regulating active ingredients for oily skin, products with moisturizing agents, which do not contain alcohol, for dry skin. The ideal textures for these skins are cleansers in milk or micellar waters. And SYNDET products (soap-free soap) for sensitive skin, because they are softer and more respectful of the skin barrier, and they prevent the skin from being tight and suffering from redness or irritation ".
Antioxidants, to fight free radicals that age the skin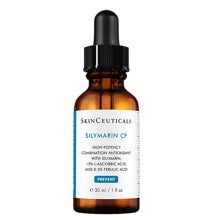 In the morning, after facial cleansing, dermatologists recommend applying a product antioxidant, usually in serum texture, which serves to prevent skin aging. The Dr. Francisco Benavente, from the Dermal Dermatology Clinic, a member center of Top Doctors, explains that «the main function of antioxidants is to fight free radicals, preventing the oxidation of other molecules and therefore reducing the action of exposomas (A set of environmental factors to which each person is exposed, which influence our cells, and which accelerate the premature aging of the skin) ». Among the main antioxidant active ingredients, vitamin C stands out, which according to the expert «protects against free radicals (pollution, tobacco smoke…), while providing brightness To the skin".
Sun protection, the cream that you can never miss
The doctor Pilar Gómez, from the Dermal Dermatology Clinic, assures that «if we had to choose only one cream from the whole routine, without a doubt we would be left with sun protection is the most important, because it protects against skin cancer, in addition to combating the consequences of photoaging (the unsightly stains, the wrinkles, muted tone, seborrheic or actinic keratosis, etc.).
The great advantage of sunscreens is that they have improved a lot and that their textures, each time, are more pleasant and light, absorbing immediately. The dermatologist advises protect skin always «Even if we work in a closed place, since it has been proven that the blue light (from mobile phones, computers, artificial lights, LEDs …) emits free radicals that affect melasma (hormonal stains) and causes free radicals, which interfere with skin aging ". The expert also recalls that the protection lasts two or three hours and that after this time it must be renewed.
Hydration, adapted to each skin type
Another essential step in skin care is hydration. According to the dermatologist Rosa del Río, "hydration is essential to preserve the skin barrier, an invisible mantle that protects our skin from external aggressions and helps water levels maintain a proper balance. Hydration prevents skin from peeling, irritation, taut, or itching keeping it flexible, a factor that helps delay the appearance of wrinkles.
One of the most frequent mistakes made when hydrating is to think that oily skin can skip this step, but Dr. Francisco Benavente explains that «any skin type needs hydration, even acne skin. In this case you have to choose products oil free, non-comedogenic, which hydrate, but do not add fat. The key is to choose a suitable moisturizer for each skin type.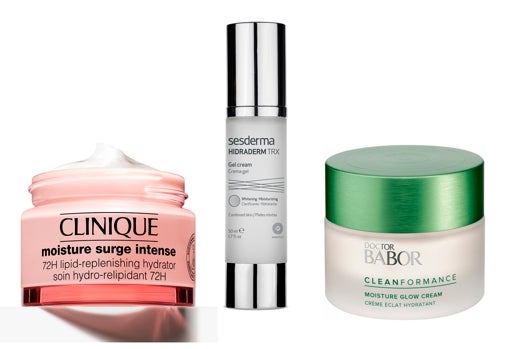 At night, transforming or renewing assets
The fifth essential step to skin care is, according to dermatologists, to use renewing assets at night, adapted to each skin type. Dr. Pilar Gómez cites as an active anti-aging star the retinol that «little by little it renews the skin, favoring cell regeneration. But, you have to create tolerance, always starting every other night, increasing to every day if tolerated ».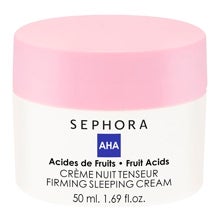 Other active ingredients that can also be used at night to renew the skin are: alpha hydroxy acids, like glycolic acid, which have a peeling effect and improve skin texture. On the skins oily, acne, or blackheadss, the experts at the Dermal Dermatology Clinic, advise «the salicylic acid, combined with glycolic, to regulate oily secretion, improve the appearance of marks or keep the pore clean, making it look smaller in size ».
To treat blemished skin, Dr. Rosa del Río, recommends «alphahydroxy acids or retinol that have a peeling effect on the stratum corneum that favors the penetration of agents depigmenting agents such as hydroquinone, azelaic acid, or kojic acid. These actives must be combined with extreme sun protection during the day (SPF-50) ».
See them
comments