Updated:
Keep

Throughout the globe there are countless ski resorts, complexes that have activities for all tastes – and pockets – and that guarantee exciting winter getaways. There are the most glamorous, to which the jet set attends every season, the largest, with extensions that exceed 300 skiable kilometers, the best rated by users and, of course, the highest, those that are close to 4,000 meters or even exceed them. Although the altitude of the slopes does not guarantee the best descents, it is a point in favor of enjoying the exceptional views offered by these resorts located in unique enclaves of great beauty. In addition, the peaks usually have higher quality snow.
China, India, the United States and Europe are some of the destinations that top the list of the highest ski resorts in the world, complexes that every lover of winter sports and freerider should visit at least once in their life.
Jade Dragon Snow Mountain, China
Located about 20 kilometers from the ancient city of Lijiang in Yunnan province, it is Jade Dragon Snow Mountain, a top tourist destination for the entire Asian public. This National Park has thirteen peaks, among which the the Shanzidou, 5,596 meters high, the tallest of all. To explore and admire the incredible landscapes offered by this park, there are four tourist cable cars, one of which rises to 4,680 meters. The mountain is always covered in snow and mist, so its silhouette resembles that of a silver dragon, hence its name.
Jade Dragon Snow Mountain became the highest station in the world just about nine years ago, although it is not a ski complex as such, but rather every year they prepare a slope to practice this sport that barely has one kilometer long and 600 meters wide. The ski lift leaves skiers at a height of 4,516 meters and, from there, you have to climb some stairs to the 4,700 meters, roof of the 'complex'. The best thing about this point is, without a doubt, its views of the glacier.
Gulmarg Resort, India
When the traveler thinks of India for a great trip, he would never imagine that this destination has what is the second highest ski resort in the world. Located on the slopes of the Pir Panjal range of the western Himalayas, in the northernmost state of Jammu and Kashmir, it is Gulmarg hill station, an unknown paradise for lovers of winter sports that has as a backdrop the almost 4,300 meters of altitude of Mount Apharwat. Its origin dates back to 1927, when the English created the first ski club in Gulmarg, but over the years it has been modernized to attract more travellers. It has more than 1,330 meters of elevation gain.
Its main attraction is the Gulmarg Gondola, a cable car that ascends at a height of 3,980 meters and that offers freeriders wild snow descents on the northwest face, the incredible cornice 'Mary's Shoulder' or the 'Poma slopes' between trees. In the station there are two well differentiated parts. The highest, which stands out for its steep slopes, and the lowest, which runs through a forest full of thin trees. What's more, since 2011 it is also possible to enjoy heli-skiing. All this has made Gulmarg rated as the seventh best ski destination in Asia and one of the most exotic places in the world to practice this sport.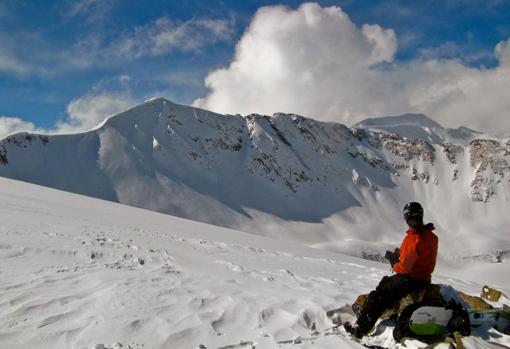 Shangri-La, China
Built at an altitude of over 3,300 meters, this ski resort was opened in 2007 in Nixi township, northwestern Shangri-La county, Diqing Tibetan Autonomous Prefecture, with an area of ​​approximately 40 square kilometers. It has about 12 slopes and ten cable cars. The alpine environment in which it is located means that the quality of the snow is excellent and the temperatures are very pleasant, which allows skiing comfortably. The highest point that can be reached at this station is 3,980 meters and is intended for intermediate level skiers. The Shangri-La Ski Resort it allows tourists to combine skiing with other outdoor activities and learn about Tibetan customs and culture.
Breckenridge, United States
The Breckenridge station is in Summit County (Colorado), in the middle of the Rockies, and its ski lift Imperial Express allows reaching up to 3,914 meters of altitude, which makes it the highest in the area.
This resort, which opened its doors in December 1961 and has been managed since 1996 by Vail Resorts, offers 153 skiable kilometers with slopes for all levels, a snowpark and a halfpipe, as well as impressive off-piste runs that have made it a symbol in the United States. The domain extends around five peaks up to 4,000 meters high and offers a drop of 900 meters. They also have different activities, such as snowshoe routes through enchanting forests, panoramic cable car rides or the Gold Runner roller coaster.
This little Victorian town has plenty of options to enjoy aprés-ski and its Main Street is full of colorful shops, restaurants and hotels where you can rest and recharge your batteries.
Zermatt-Cervinia
In fifth position is Zermatt, a station in the Swiss Alps that needs no introduction and whose stamp is marked by the Matterhorn (Cervino). This complex, one of the most exclusive in Europe, offers 360 kilometers of slopes connecting Switzerland with Italy with ski lifts whose heights range from 1,620 to 3,820 meters in winter and 3,899 meters in summer. Zermatt has three different ski areas: Sunegga, Gornergrat and Klein Matterhorn, the latter having the most attractive and difficult slopes that connect to the Italian resort of Cervinia. Those who prefer off-piste and strong emotions can opt for heli-skiing to access peaks with virgin snow from which to enjoy long descents with incredible landscapes as a backdrop. It also has a snowpark with a half-pipe, 7 kickers and 9 jib elements (rails and boxes).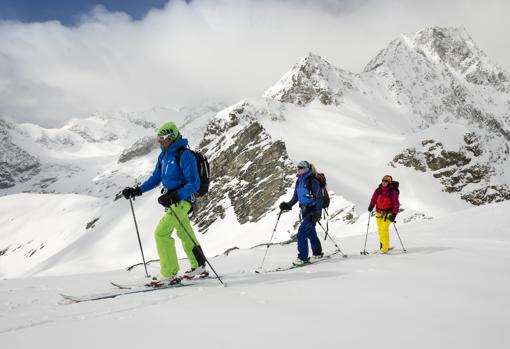 See them
comments