Updated:
Keep

If just a few weeks ago the reality show by Georgina Rodríguez was released in which she detailed what her luxurious daily life was like, now the series that recreates the adventures of Pamela Anderson in the 1990s, 'Pam & Tommy'It looks like it's going to give a lot to talk about. Regardless of the way in which the controversies that have surrounded his life are narrated in the plot, what has had the most impact has been the transformation to which Lily James has been subjected, whose resemblance to the 'former Baywatch' is uncanny. The process has involved changes on a physical level for more than five months while each day of filming around four hours of hair and makeup work were spent.
Knowing that at first glance the similarities between the British actress and the Californian actress are very few, this procedure became a challenge for both her personal trainer, Matt Bevan, such as the characterization team, among which the winner of two Emmy awards, Barry Lee, hair manager; David Williams, makeup director and Jason Collins, creator of prosthetic makeup and special effects.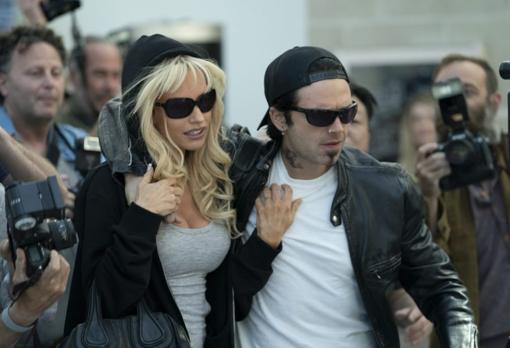 In this type of project, the challenge is for the character to look natural and not like a caricature of the original, and as the actress has explained to various American media, she tried to contact Anderson so that her interpretation would be more realistic. . But given his lack of response, she had to make an exhaustive study analyzing his videos, photos and interviews from those years and that helped him learn how he moved, gestured and pronounced.
"It was wonderful to feel like this in my own body. However, it was really difficult, although rewarding, "he explained in an interview with Entertainment Weekly. "I was in the makeup chair at 3:30am and there was a four-hour process to get Pamela's look. Eyes, wig, teeth, there was a whole process where we explored tons of different prosthetics."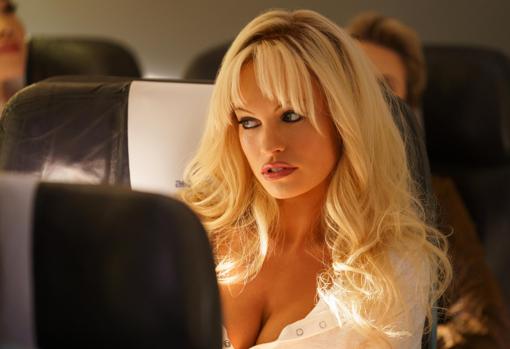 First, the training
Her 'personal trainer' Matt Bevan posted an image on Instagram explaining how involved the actress was with her exercise routine. "Your commitment to your craft and to making positive changes to your health is inspiring and I know it will encourage more people to lead a healthier lifestyle. We trained while she was working on other projects, sometimes late at night after 17 hours a day, often at 5:30am and always online, but her commitment was always 100%."
As he has said, most of these routines were carried out from home, so they were forced to use simple equipment such as dumbbells, resistance bands and sliding discs. He did them four times a week and alternated global strength training with circuits (where squats and their variations became one of his favorites) and cardio with HIIT tables. He also explained that he made a tailored diet for him to lose some weight in which he eliminated sugars and increased his water intake to three or four liters a day.
Second, the prosthetics
Once his fully toned body more closely resembled Anderson's, it was time for prosthetics. In the chest they came to use up 150 different pairs, while the face was the other part that needed intense work. Jason Collins, explained on his social networks that they put another one on him that occupied his entire forehead (since Lily's was smaller than Pamela's and they needed to expand it a centimeter) and that it also covered his eyebrows since the actress has them very thick, and so they could draw some similar to those of Anderson, very fine and marked, on top.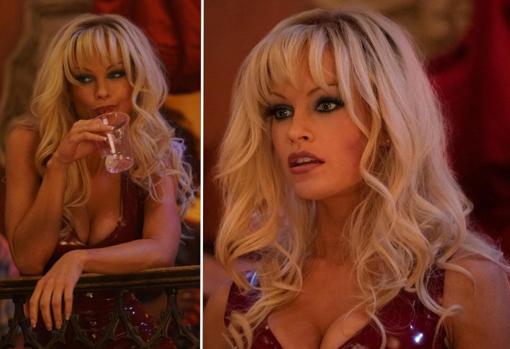 "Once we did that, we really realized that that gave us a lot of the resemblance that we needed," he said. They also put veneers on teeth which also pushed her lips and made them slightly more voluminous. In addition, they added tattoos and different birthmarks.
Third step, hair and makeup
Barry Lee Moe, the head hairdresser, made three wigs and learning that Anderson at that time dyed his hair at home with pharmacy dyes, decided to use the same products to achieve a similar result (coloring each one up to four times to find the exact tone). It was also based on the molding techniques that were used in the nineties as hot rollers, velcro and curlers to make it look more authentic. When it came to achieving her hairstyle, she ventured to explain it in an Instagram post in which she said that before drying her hair, she used a texturizing spray and then proceeded to make the waves with the iron. While I was making them, I added more spray while combing them to get that 'broken' effect on the hair.
As for the makeup, David Williams stated that they remained very faithful to the time, recovering the brick, brown and wine tones, so popular in the model's looks in those years.
See them
comments