Updated:
save

Until the birth of Instagram in 2010, a "Public figure" He was a person of prestige, whose work served as a legacy for subsequent generations. This was the case of some writers, scientists, businessmen, actors, politicians … On the other hand, these pages have called "celebrities" or "famous" to public figures who have had importance from the social point of view, leaving in a his professional career in the background. Now, with the arrival of Instagram, a new category has emerged for the public figure, that of the "influencer."
He «Observatory of words» of the Royal Spanish Academy (RAE) – a linguistic portal that collects provisional information on words that do not appear in the dictionary, but which have raised doubts about their use – says that «the voice influence is an anglicism used in reference to a person with the ability to influence others, mainly through social networks ". Recommends as an alternative in Spanish the use of "influential", "influencer" and "influencer".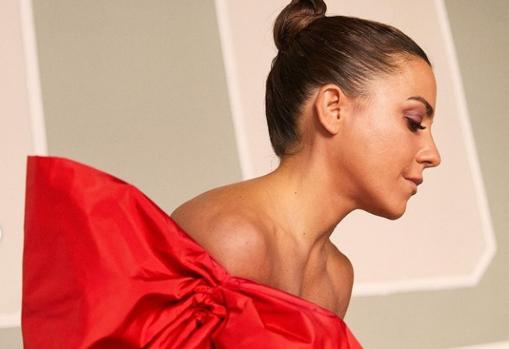 To be considered a public figure on Instagram, it is not necessary to be a professionally recognized person or a celebrity; It is enough to have a number of followers and be able to influence them. Visionaries who understood that the future was to show a certain lifestyle on Instagram And that made them gain followers, they are the ones who have managed to monetize their accounts and make this social network a source of income. After Dulceida, one of the first "influencers", other profiles emerged that imitated her. That's why on Instagram there are top influencers (the professionals, who are persecuted by brands because they turn everything they publish into gold); and second, that they do what they can because they are known for reasons unrelated to social networks.
They haven't really invented anything new. When the internet didn't exist, Isabel Preysler was on "Hello!" with a skirt that the following week was sold out in all Loewe stores in Spain. So actually, There have always been influencers, what has changed is the way brands communicate to get your products to the consumer. And, in this other dimension in which we are just one touch on our phone screen from meeting new brands (and two from buying what they offer), "influencers" play a fundamental role, which has become even more relevant during the pandemic. According to an expert in the sector, during the confinement, the "influencers" of Instagram "became the only channel between the company and the client, or potential client."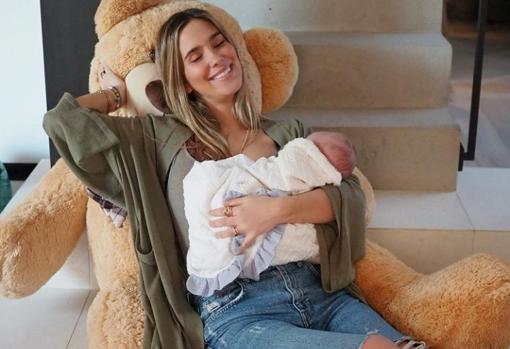 Now companies «have formulas and tools to detect engagement [la fidelización de los seguidores] and the impact of the " influencers " and it is the brands themselves that decide "the rates that an influencer will be paid to publish an image with their product on Instagram." "Before, companies had to trust the parameters that the " influencers " showed them, now they are no longer going blind," says the same source. And he concludes: «A person can have a million followers and of everything they get 20,000 comments and double the likes; and another user with the same fans have no reaction to a photo. It is clear that the " influencer " will be the first because it generates responses and, therefore, impact for the brand.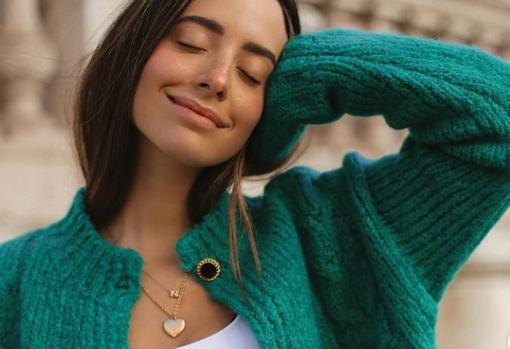 With almost 2 million followers, on October 21, María Pombo became the first "influencer" to go to "El Hormiguero", where 2.7 million people saw her. Days before, it appeared in the top positions of «The 100 best " influencers " of 2020», from "Forbes." A list that also featured Gala Gonzalez, the only Spanish blogger that "Fashionista" has placed in its ranking of the most influential young people in the world.
Future investment
With 1.2 million followers, in addition to her contracts with luxury brands, González founded Amlul in 2019, a clothing brand that she designs, based on responsible consumption and ethical production. And it is that, aware that nowadays any adolescent aspires to be an "influencer", the first-class ones prepare for when natural selection occurs. Paula Ordovás (546,000 followers), created his own fashion and accessories company in 2017 and in 2020 has seen its sales grow by 83 percent. For next year he plans to enter one million euros. Ordovás has two other businesses associated with one of his great passions, fitness, which he also exploits on social networks.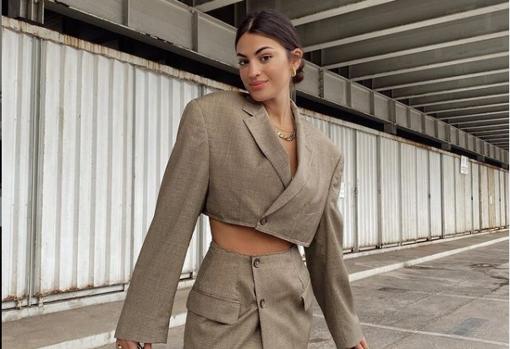 Marta Lozano (874,000 followers) took advantage of the lockdown to shape a project that he launched after the lockdown: The Glowfilter, his own cosmetics firm. María Pombo herself has said that during the confinement the sales of Tipitent – one of her two clothing firms – grew, which she created a few years ago with her sister and brother-in-law. The "Pomboshian" phenomenon – they call it that because Maria has managed to make her sisters and their partners and her husband, Pablo Castellano (394,000 followers), also rebound influencers – has made her pregnancy the next lifestyle to follow. «After the cat or the dog comes the child. Those who are now in the doldrums want to take advantage of the pull that María Pombo's pregnancy has caused on brands and now they are expecting a baby, "they say from an agency that works with these profiles.
It is the case of Maria Fernandez-Rubies, now a close friend of María Pombo again because she has also been a mother; or Marta Carriedo (582,000 followers), "a forced, fanciful and exaggerated young woman, who does everything the number one does but cannot be like them because it is unnatural." Dulceida could also enter this box: married for three years to Alba Paul Ferrer, has declared that "soon" will become a mother.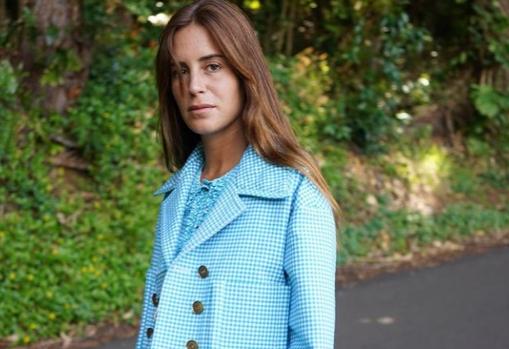 In addition to María Pombo, the other three most powerful women on Instagram are not "influencers", but they have a large number of followers for being celebrities: they are the actress Blanca Suarez (4.4 million followers), Sara carbonero (2.8 million followers) and Tamara Falco (1 million followers). «They play in another league. They sign campaigns with brands that include content on social networks, fashion editorials for magazines and their presence at events. For everything they can get to charge between 800,000 and a million euros ", says a representative of celebrities.
Then there are the second-rate influencers. Some of them do not gain an audience because they do not exploit their profiles well, such as Anna Ferrer Padilla: "When something goes up, he sells it very quickly, but he does little collaborations" and that's why Paz Padilla's daughter "is trading down", although she gets between 2,000 and 3,000 euros for a post On Instagram. Figures that are similar to those of Anita Matamoros. The same source explains the fiasco of her sister Laura: «She has wanted to sell luxury, but her community of followers does not correspond to her tastes, since most of her fans are included within what would be considered middle-class consumption and down". Maybe we'll see them on reality TV when the bubble bursts.
See them
comments