Updated:
Keep

There are not many in Spain international fashion world icons, but if you had to choose the most outstanding, this would undoubtedly be Naty Abascal. Andalusian, elegant, with a print physique, now presents a wonderful book with unpublished photographs that will surely delight all fans of a sector as prolific and human as fashion.
Naty Abascal has achieved something difficult: that in a country where envy is rampant, your style, your work and your experience are valued. She, who launched herself to go to New York to present models of Elio Berhanyer from Cordoba when she was 21 years old, perhaps then was not understood even by her large family. An advanced one, without a doubt. Now it remains to be seen which will be the first museum that proposes to exhibit the collection that reflects the book that bears his name.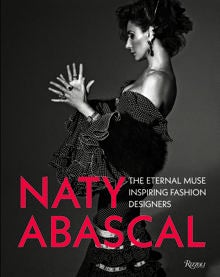 How did the idea for this book come about?
The book is the culmination of an exhibition that would never have taken place without the unconditional help and generosity of my beloved Eugenio López and his wonderful Jumex Museum of Contemporary Art. And of course it would not have been possible without the support of Rizzoli, the extraordinary publishing house responsible for its publication. The process of creating the book has been a opportunity to review my life through my dresses, accessories, projects and images, combined with the stories behind them, with anecdotes and people that make everything unforgettable.
With what criteria have the photographs and outfits chosen to illustrate it been selected?
The choice of content was complex because it reflects the exhibition of my collections that took place in the Jumex museum in Mexico, and despite the enormity of the exhibition hall, we had a limit of 82 mannequins. Each suit on display, and each of the many others that were either not exhibited or remained in Spain, has a story to tell, an experience. Suits are nothing without the life that lives inside them. And for me, every piece of my wardrobe, be it a couture suit or a modest pair of jeans, represents moments in my life. The garment editing process was as exciting as it was complex, and sometimes painful: "Do I have to leave this suit behind? … No!"
Is this book the reflection of your life?
Yes, it is the reflection of something very intimate, not only from my closet, but from my relationship with some of the designers who have marked my life the most. With their costumes I have learned to interpret myself and constantly evolve. And they with me have found an inspiration for their creations. I would like to think that, in some way, my life, my experiences, are a reflection of our time, our society, our culture and traditions. I believe that you cannot build a future without looking to the past And, in my case, the past does not mean nostalgia, but experience, illusion, energy to continue building my life day by day. Hopefully this way of thinking reflects many women and helps them to live their dream as I do on a daily basis.
Through the years, what have been your favorite looks?
All the pieces have a special meaning, but if I had to choose I would say that the suit that Valentino he made me for my son Rafael's wedding is special. Along with this suit, I keep in my memory a work of Oscar de la Renta in the 60s, a simple yellow silk short suit with embroidery on the neck. My God, what have I danced inside that suit! Forty years separated them but for me it is like only an instant had elapsed between them.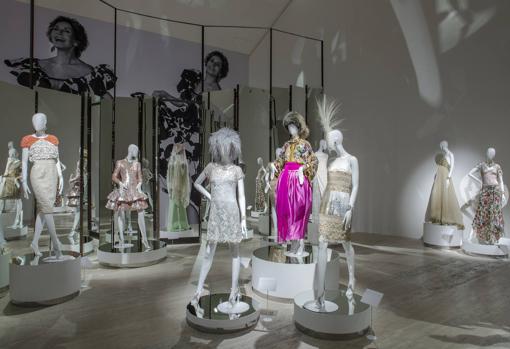 Aware that many creators are also your friends, we would like to know, however, who has been your favorite couturier and why.
Oscar de la Renta and Valentino, without any of my many friends being bothered by it. I met Oscar as soon as I got to New York and we immediately became friends. He helped me from the beginning and we were the best accomplices until the day he left us. I met Valentino in New York as well, exactly in 1965. We started going to exhibitions and museums together and soon afterwards I was parading for him in Rome. Since then we have not parted. There is a symbiosis between the two, perhaps it is the passion and curiosity that we both have for everything, but the reality is that after 50 years every day we feel more united.
And who has been the photographer with whom you have liked working the most?
Each photographer is a world and makes you discover facets of yourself that only his eye and his camera capture. Each one asks you to play a different character, to transform yourself into the woman they have in their heads. Norman Parkinson was energy personified, always full of vitality. His photos were sensual, elegant and made you feel special. Avedon is one of the greats in the history of photography. I still think about cover I starred in for 'Harper's Bazaar' shortly after arriving in New York. My face was on all the newsstands in the city, something unforgettable. I remember that our first 'shooting' was a story in which Liz Taylor and Maya Plisétskaya were also there. That is how I made my debut in the world of fashion. Avedon was a wizard with light, as brilliant in the studio as he was outdoors. You weren't taking photos with him, you were interpreting a film. Mario Testino is another of my favorites. His joy and strength are contagious. His sessions are like a party in which everyone ends up participating and that energy can be felt in his photos. And a common denominator of all three: his innate sense of elegance. And when I speak of elegance I do not mean an old-fashioned and safe concept based on 'good dress', I mean that imperceptible style that creates a magical moment around you.
You are always chosen among the most elegant women, in our newspaper and in other publications. What do you think your own elegance consists of, in addition to the possession of a privileged physique?
Thank you very much for your comment on my physique! My job is difficult for me to maintain, but I take great care of my diet, my skin, I drink a lot of water and try to sleep as much as I can. They are infallible recipes. The elegance… elegance is an attitude, a gesture, a way of treating people, an ethic, be consistent with yourself. Diana Vreeland said "elegance is refusal" ("elegance is rejecting elements"), and I think she was right. It is more difficult to remove than to put on, but sometimes when you reduce an image to its essence, you remove everything banal, superfluous, your true image, your personality. And perhaps that is elegance, being yourself, cultivating and being faithful to your own style without fear of criticism, without fear of taking risks.
What are your fetish clothes, your rituals when dressing and putting on makeup, your favorite jewels?
I think that a woman needs few things to always be well: a pair of jeans, an impeccable shirt, white if possible, a good blazer, a simple dress with a timeless cut, a trench coat. With that in a suitcase you can go anywhere, because what really allows you the transformation are the accessories. Good shoes, a scarf, a belt, some bracelets … there imagination has no limit and that is what we have to learn to play with, without fear, to project the image we have in our heads. I love mixing a jewel with costume jewelery, the important thing is the final effect. Although it may not seem like it, it takes me a few minutes to be ready. I open the closet, I try, I approve and I go to the street. I don't think twice about what I'm going to wear. Make-up only when the occasion calls for it, but always a good moisturizer with sun protection, a state-of-the-art serum for the skin and a barely perceptible touch of color on the face.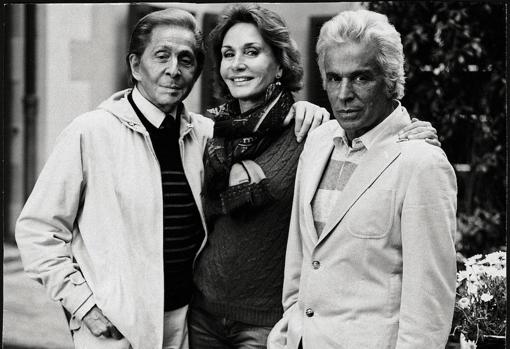 Any personal trick to be more favored that you want to tell us?
Be happy. It is something that with age and experience you understand is the key to everything. And look in the mirror and see yourself as you are, not as you would like to be. People tend to project onto themselves the image of people they see on television or in magazines. I think that is a mistake. You always have to be yourself. When you feel good in your own skin, the image you convey is always positive.
What do you think you have left to do in the world of fashion? How do you see the post-covid future in fashion?
Every day I learn something new. Fashion changes with the times and it is also a reflection of them. I like to go with my time even if that sometimes means feeling out of my comfort zone. But fashion is always reinventing itself, it is its reason for being. I think nothing will be the same when this pandemic ends, but I do believe that we are all going to try to be as happy as possible, have fun and make up for the time that has been taken from us. In a word, live.
Finally, what are your most immediate projects once the book goes on sale?
Continue with my collection of leisurewear that I launched shortly before the pandemic began. I started with a pajama collection that can be worn not only at home but on the street, combining them with other pieces or as a total look. That collection has been evolving and we will see more changes shortly. It is also unisex. It is being a bestseller, not only in Spain but internationally. And then there will be more projects, but I prefer not to reveal them for the moment. What I can say is that they will be seeing them throughout this year.
See them
comments