Updated:
Keep

Know the ingredients that a cream has or any beauty product it is important to know if it is really the right one for the type of skin and the problems that you want to treat. Although each epidermis is unique and its needs are as well, in the world of cosmetics there is more and more consensus about what cosmetic actives work when the objective is to delay the most obvious signs of the passage of time, such as blemishes, wrinkles, dehydration and loss of firmness or radiance.
Retinoids, the number 1 anti-aging active ingredient
At number one anti-aging ingredients are retinoids. The Dr. Lorea Bagazgoitia, dermatologist, explains that "a lot of scientific work has been done studying the effectiveness of retinoic acid. This molecule, through certain complex mechanisms that occur in the nucleus of cells, can modify the functioning and growth of skin cells.
«Among other complex mechanisms, – he adds – retinoides They reduce the formation of MMPs, enzymes in the dermis that, when activated (generally over the years and due to the oxidative stress of the sun's ultraviolet or infrared rays), damage the collagen in the dermis. Retinoic acid manages to slow down its activity. What's more, reduce skin pigmentation and accelerate the regeneration of the epidermis».
However, retinoic acid has a problem and that is that irritates the skin. Therefore, the usual thing in cosmetics is to replace it with the retinol, which according to the expert «once applied to the face becomes retinoic and studies say that it can have the same effectiveness, with less irritation. It is important that its formulation is adequate.
The doctor points out that "retinol achieves increase skin elasticity, reduce fine lines and wrinkles, even tone and texture, which brings great luminosity ».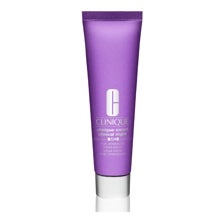 The normal thing is to use it in the night routine and always combine it with sun protection during the day, since the skin is usually more sensitive and therefore more prone to developing spots.
On the other hand, it is important to make a adaptation period what experts call retinization. "In the first applications of retinol we may have a feeling that 'it is not doing us well'. We may feel more dry skin, some itching, tension, or tightness. This is normal. The skin adapts little by little and there will come a time when applying the product with retinol will not have these effects. Therefore, it is advisable to introduce retinol in the routine gradually, for example, start using ittwo nights a week, then move on to alternate days. The expert advises complementing with gentle hygiene and plenty of hydration.
Vitamin C, the most powerful antioxidant
In an anti-aging routine, the antioxidants, assets that protect the skin from oxidative damage caused by UV rays, pollution or stress.
The most powerful antioxidant is C vitamin which, according to the Pharmacist Marta Masi, «In addition to having action on stains and being a precursor of collagen synthesis, Brings luminosity to the skin, evens out the tone, rejuvenates and firms. The depigmenting action It achieves this by inhibiting the formation of melanin and by lightening the spots produced by it.
Although some cosmetics with antioxidants can be used in both the day and night routine, in general it is advisable to apply vitamin C in the morning, along with sun protection and hydration.
We can find pure vitamin C more irritating and photosensitive (it is inactivated by solar radiation) and vitamin C stabilizes, less irritating and more stable. It is important too see concentration it includes to ensure its effectiveness.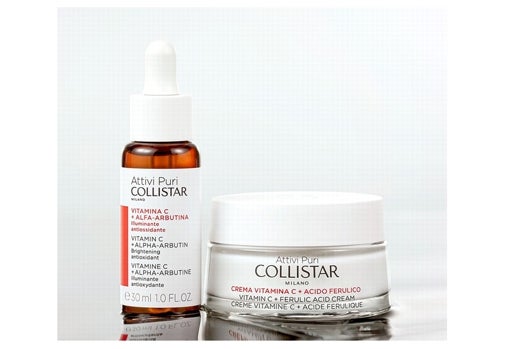 Hyaluronic acid, essential for hydration
With age, the skin tends to be drier because it loses water and this also causes the appearance of wrinkles. So in an anti-aging routine it is also necessary to include moisturizing active ingredients that help maintain hydration. Among them the hyaluronic acid.
Maribel Sánchez Lavado, expert in dermopharmaceutical cosmetics at the International Dermatology Clinic, points out that "hyaliuronic acid is a substance naturally present in our skin, however, over time, its destruction exceeds production, so that flaccidity and wrinkles begin to appear. For this reason, it is convenient to incorporate into our day-to-day products that contain this active ingredient in their formulation that in addition to exerting its supportive action, it improves skin hydration levels increasing reserves in deeper layers ".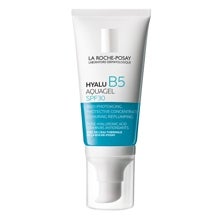 The expert adds that one of the great advantages of hyaluronic acid "is its full tolerance by the skin when we apply it. However, we must not confuse the effect obtained with hyaluronic acid applied topically with that obtained with aesthetic treatments in which is injected, the latter being the ones indicated to combat flaccidity or to restore the volume lost over time to the face ».
Hyaluronic acid is an asset that is normally present in creams and serums that can be apply both during the day and at night.
Glycolic acid and other hydroxy acids
Other essential anti-aging ingredients for delaying skin aging are hydroxy acids, which are divided into alpha hydroxy acids and beta hydroxy acids. Among the former, the most popular is Glycolic Acid and, between the seconds, the salicylic acid.
The Pharmaceutical expert in cosmetics Mónica Rangel, founder of Codes ID Cosmetics, explains that "thanks to these active ingredients, dead cells are removed from the epidermis and renewal is stimulated of lower cell layers, rising to the surface these new cells.
The salicylic acid It is used mainly on oily skin and with acne. Meanwhile he Glycolic AcidIn addition to exfoliating, it also has a moisturizing function. It is used to improve acne, skin blemishes and, in addition to this, it stimulates collagen synthesis, thus reducing wrinkles.
When exfoliating the skin, hydroxy acids can cause flaking and irritation, so must always be combined with sun protection. They are usually used in night routine.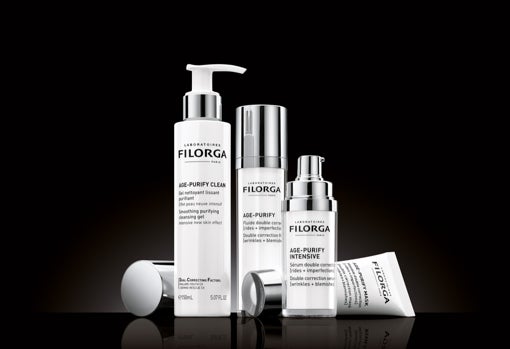 See them
comments