Updated:
Keep

the industry of fashion predicts a new year between hallucinogenic prints, mushrooms and all kinds of mushrooms giving rise to a wardrobe full of color and above all, more sustainable. If on the big screen, Hollywood already advanced the documentary 'Fantastic Fungi' in which the hope of humanity is based on mushrooms; fashion also takes action on the matter with its own allegations.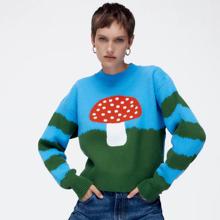 "Mushrooms are the future of fashion", sentenced her own Stella McCartney in one of his last fashion shows in which he presented his next collection for spring/summer 2022 and in which mushrooms were a recurring theme; from its prints to the first bag made with Mylo, a vegan leather made from mushroom roots.
And it is that, according to the latest report of the fashion search engine Lyst, the 'fungus mania' has generated a remarkable increase in searches in the last three months, growing by up to 37% searches for articles containing the keyword "mushroom".
Mushroom fabric, future textile
Beyond the aesthetic sense of the prints and in the incessant search for new alternatives and fabrics that are more committed and sustainable with the environment, research such as that of Aniela Hoitink, in collaboration with the University of Utrecht to develop a fabric made from fungi. Hoitink and his team take a week and a half to produce each album of Mycelium and two and a half weeks to get a dress made. Thermal insulation, water repellency or skin protection are some of the characteristics associated with this new material, which undoubtedly promises a place in the fashion of the future. Clothes are often made that last 40 years but are only used for one or two seasons, based on this precept, Hoitink proposes to create pieces that only last one or two years and then decompose easily, without their impact damaging the environment.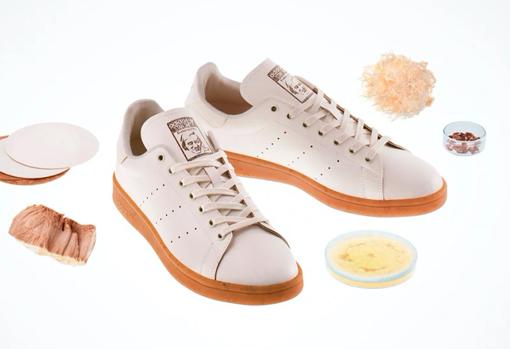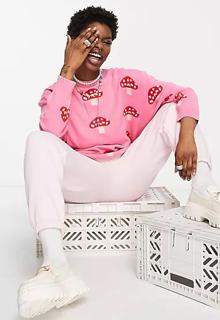 Another sustainable fiber that has gained prominence in the textile industry is Mylo. Stella McCartney, a firm recognized for its commitment to sustainability, launched its own capsule collection made from this material. An alternative developed by the Bolth Treads company that is made from the vegetative part of the mycelium fungus. Its properties of softness and flexibility make it another interesting alternative to animal leather. Adidas was another of the brands that have already resorted to this material, launching a few months ago the 'Stan Smith Mylo', the first sneakers created with this sustainable fabric, as part of the firm's evolving initiative towards more sustainable production.
In 2021, the luxury company Hermes also announced its collaboration in this case with the Californian 'start up' MyWorks, specialized in the production of biomaterials.
Mushrooms and fungi also printed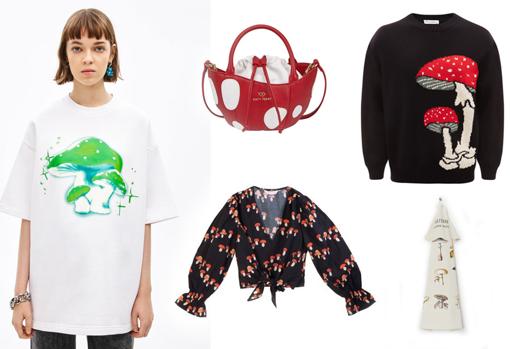 Gucci The JW Anderson are other of the great firms that have taken mushrooms as a source of inspiration, in this case achieving prints with a certain air of mystery, varied colors and a lot of imagination. Printed, embroidered and patterned are also offered by brands such as Zara, Fantastic Company, Asos The H&M with jumpers, jumpsuits, dresses, t-shirts and even tea towels.
See them
comments