Updated:
save

The Advertising Standards Authority (ASA), the advertising regulator in England, launches a new regulations on the advertising use of social networks banning beauty filters that may result "Misleading" in the publications of brands and 'influencers' of Instagram. The measure does not affect private users, only those profiles whose objective is to make a profit from such advertising.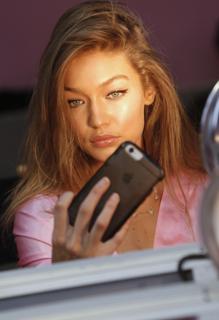 Pore-free face, porcelain complexion, without a single mark, pimples or wrinkles. Flawless makeup that enhances cheekbones, hides puffiness and dark circles forever, and could make anyone look 15-20 years old. Instagram beauty filters have become one of the most used resources by all those who use social networks with selfies and snapshots in which everything seems perfect. Raise the saturation, a touch of depth, a blur around the corners and life as we knew it goes to another level in the aesthetic and pristine world of Instagram.
In recent times, the social network has become a window to the world, a guru and a search guide for products, brands and recommendations of all kinds. Influencer marketing It plays a fundamental role here and the British body has taken action to prevent the fraudulent use of certain tools, considering them "fraudulent".
#Filterdrop, the beginning of everything
The user Sasha Louise Pallari started the campaign months ago #filterdrop (remove the filters) on Instagram in order to show a more real life and in your case a more real skin, tired of seeing profiles in which filters and retouching are applied until exhaustion selling miracle products and a series of benefits and results they are not real. Pallars, which has more than 26,500 followers, condemned that many profiles of the social network used filters to mislead about your products, a lie that can even generate insecurity among adolescents, informing the ASA of its objective of fighting against this type of "fraudulent advertising".
The British, who is presented in her profile as a make-up artist and 'curvy' model, began her own crusade showing the differences and the dangers that these types of messages imply, mainly among younger followers, obsessed with achieving a perfect beauty that does not really exists. It showed like this different videos in which she made up with and without filters with the aim of raising awareness and getting their message across: «Six months ago I spoke with the ASA about the damage of these filters, as I felt there needed to be stricter guidelines on how cosmetics are promoted […] The ruling in favor thanks to the campaign is a breakthrough. There are many important things that need to be changed and this was one of them.
After 6 months of waiting, Pallari received the resolution of the case: «Brands, influencers and celebrities are advised not to apply filters to photos that promote beauty products if these filters are likely to exaggerate the effect that the product is capable of achieving; even if the name of the filter is referred to in the Instagram story, "the letter said.
Sasha's reaction to knowing the resolution was resounding: «Nothing happens if you do not dare to appear on the networks without makeup, nothing happens if you cannot go out with good lighting and nothing happens if you cannot bear to go out without a filter. What is not right is to trick your followers into spending money on cosmetic products that do not give the results that you make them believe. Stop filtering your skin to sell.
Regulation in Spain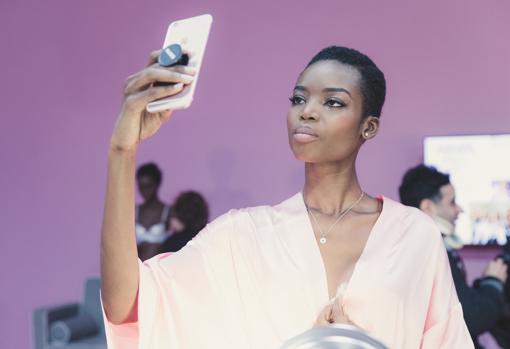 On January 1, the new Code of Conduct created by the Spanish Association of Advertisers (AEA) and the Association for the Self-regulation of Commercial Communication (Self-control) with the aim that digital content made by 'influencers' for commercial purposes are identifiable as such to their followers. Thus, it is manifested in the code itself that «it is established the obligation to include an indication in this regard that must be explicit, immediate and appropriate to the environment and message about the advertising nature of such mentions or content.
Shall be deemed advertising content anyone for whom the influencer receives a consideration, whether in cash or in spices, through "the free delivery of a product, free tickets to events, free provision of a service, gift vouchers, gift bags and travel ", explains the new Code of Conduct.
And for its clear identification, the use of terms such as: «Advertising», «publi», "In collaboration with" The "hosted by"; or alternatively descriptive depending on the specific collaboration in question, for example: "Ambassador of …", "Thanks to …", "Gift of …" or "Sponsored trip", among others.
Generic or unclear indications "as well as that access to such advertising identification requires the user to click" is also discouraged.
See them
comments