Updated:
Keep

The mascara is the infallible cosmetic to beautify the look. When it comes to looking for a cosmetic that resists tears (at weddings, for example), sweat or beach and pool days, you have to resort to 'waterproof' or water-resistant mascara. These products have a long-lasting formula that will not smudge despite moisture. However, some experts do not recommend that they be used daily, especially in the most sensitive eyes, because, as explained by the makeup artist Cristina Lobato «Even if we remove make-up gently, we generate more friction when removing make-up and the eyelash can be damaged. I advise using waterproof mascara to specific or specific days».
Of the same opinion is Miriam Calvo, product manager of the firm Belcils, specialist in the care and beauty of sensitive eyes, who comments that "using a waterproof mascara on a daily basis can be harmful to the eyes and eyelashes, and especially if they are sensitive. These types of products contain in their formulation solvents and aggressive fixatives to increase the duration of makeup. These fixatives and solvents can dry and dehydrate lashes, making them more brittle and brittle. And, in addition, when removing waterproof makeup, it is common for the eyes to be rubbed more, increasing the eyelash fall and irritation of the eye area ".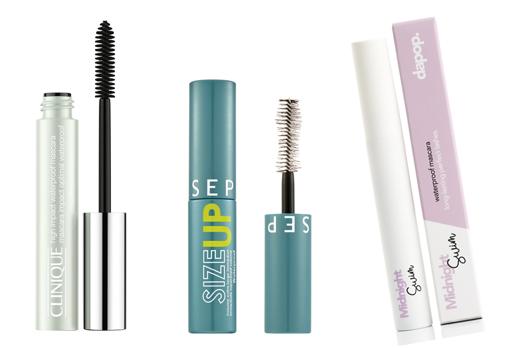 How to remove make-up from your eyes if you use waterproof mascara
Using waterproof mascara in a timely manner is safe and does not cause any problems. But all the experts agree that they are more difficult products to remove and care must be taken when removing them so that the eyelashes do not suffer. Besides, the dermatologist Cristina García Millán, from the Pedro Jaén Group, comments that «the friction with the towel when drying can favor the pulling and the eyelash breakage».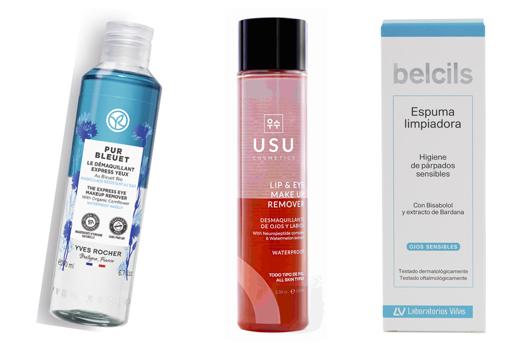 To avoid these problems, it is necessary to choose products specifically formulated to remove waterproof makeup. Miriam Calvo also advises «to avoid rubbing your eyes in a rough way and remove make-up with gentle massages. As a general advice, when removing make-up from the eyes, you should have patience and let the product act, and dissolve the makeup, in this way you will avoid having to rub your eyes to remove the mask ». The expert explains that cleansers and make-up removers for waterproof cosmetics «They usually have a oil base, which is not recommended for cleaning sensitive eyes, because it can cause clogging of the pores and glands located on the eyelids. The solution would be to perform a double cleaning, applying after this product, another specific for sensitive eyes that eliminates the oily remains of the eyes.
Alternatives to waterproof mascara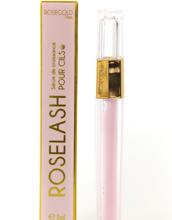 When it comes to showing perfect eyelashes in any situation without resorting to mascara, there are various aesthetic treatments such as eyelash extensions, lift, tint or perm. In addition, constantly use a eyelash serum it also helps to strengthen them and enhance their growth so that they are thicker and more abundant. Keep the eyelash health It is important, because, in addition to fulfilling an aesthetic function to give the look more attractiveness, they also have a functional part. Eyelashes help keep eyes healthy, by protecting them from external impurities such as dust. And also filter sunlight, preventing it from irritating the eyes.
See them
comments