What is the capsule wardrobe and why it can be the secret to always being well dressed
Updated:
Keep

They are many the methods and systems that promise the success of building a closet with only a handful of garments, in neutral colors, timeless and that undoubtedly contain only what is really going to be used. Starting at the beginning, the definition of capsule wardrobe It is not much more than that: a practical and useful way that also facilitates in a simple way the construction of outfits for the day to day.
Where does it come from?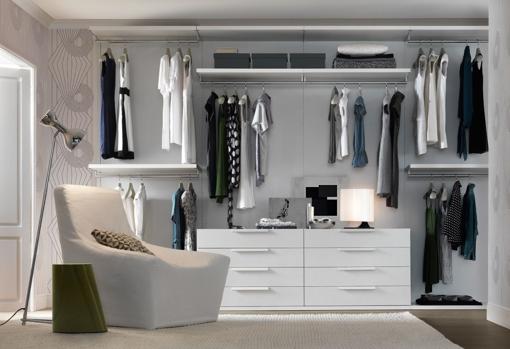 There are dozens of order gurus who are committed to the organization and optimization of the order in the wardrobes, always choosing to throw away what is not used and keep those quality garments, whose design prevails over time or what is the same, creating a quality wardrobe bottom. The idea came from the hand of Susie Faux, creadora of 'Wardrobe', a well-known London boutique that aimed to create a perfect wardrobe with basic garments that would never go out of style. Faux coined the concept of 'capsule wardrobe' in 1973 to show that you didn't have to shop all the time to be elegant and fashionable. On the contrary, he tried to end the chaos of the changing rooms and wielded that a limited number of pieces was more than enough. Experts argue that no more than 30 garments are needed and that it is convenient to forget forever the clothes that are not used in a year.
A couple of decades later, already in the 90s, Dona Karan launched his collection 'Seven Easy Pieces', a women's collection with only 7 pieces designed to meet the needs of the day to day.
What does it consist of?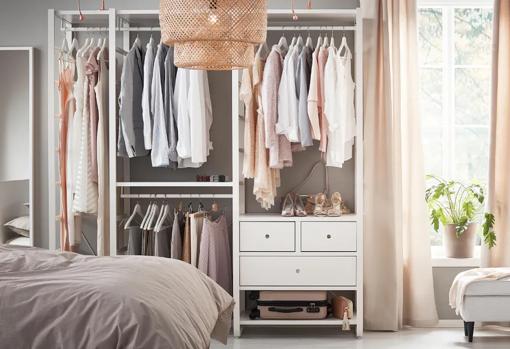 The process is quite similar to that of a traditional wardrobe change, taking into account the different formulas that many experts in order recommend and that many people already have internalized: start by taking out everything you have in the closet, analyze it and finally save only those garments that will be part of the capsule.
The number of garments may vary depending on the method to be followed, but it will always range between 30 and 40 garments. Among them, some should not be missing such as: Jeans, black pants, jackets (white, black, neutral color and perhaps a more risky one), coat, white shirt and t-shirt, slip dress, leather biker and a midi skirt, among other garments, should not be missing in any capsule wardrobe. .
How to get it?
From Orden y Con Cierto, the professional organizer Ana Samper proposes to create a capsule wardrobe of 30 garments that will be reviewed and changing every season, or every three months, with the aim of maintaining a wardrobe with clothes that are actually used (this selection does not include underwear, pajamas or sportswear). The clothes that are left out can be saved for the next capsule, given away or donated, thus taking advantage of each change to get rid of everything that is not really used in order to avoid accumulating unnecessary things.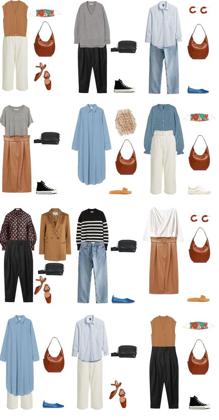 It will be fundamental leave in each capsule garments that really like and feel good. Among the tricks to organize the closet, Samper proposes to hang only the essentials and from left to right. As well as folding most of the clothes vertically to take advantage of even more space and make it easier to access each garment.
For its part, the capsule wardrobe of Tamara calvo, another expert of the order, also oscillates between 33 and 40 garments. His method, the so-called Project333 consists of choosing 33 garments to wear for 3 months, in this regard Calvo insists: «The capsule wardrobe does not have to have only 33 garments, this will depend on each person: you may prefer to have more or maybe some less ». The number is approximate and will not be defining, but it is necessary to take into account the maximum that «If a garment enters our wardrobe another has to come out; so that we always keep that number of garments chosen ».
It is clear that the number of garments to include in a capsule wardrobe is indicative, as long as the essence of the method is maintained, which is none other than making more aware of the things we have and helping to optimize resources saving time and money, avoiding unnecessary purchases and raising awareness of the real needs when dressing.
See them
comments